The other day me and my friend were out to the department stores. And I was surprised to see that she still picked up the infamous Indukekha Hair Oil. The last time both of us bought this together was 4-5 years ago when we were straight out of college. It was a time when it was very popular and everyone was so crazy over it after Hindustan Unilever took over the brand from the Kerala Based Mosons Extractions. Later, I had discontinued using it after finishing many many bottles whereas she still uses it and swears by it. *Dumbstruck*. So being the blogger girl, I had to steal her possession to give it a try again. She also bought the newly launched Indulekha Shampoo. Anyways coming to the Indulekha Bringha Hair Oil, let's first see what the brand says about them.
Indulekha Hair Oil Benefits

Indulekha Hair Oil is an Ayurvedic proprietary medicine for hair fall. It is enriched with Bringhraj, a wonderful herb known as 'King Of Hair' in Ayurveda. Extracts from the Bringharaj plant are known for their medicinal properties that not only reduce hair fall but also revive and regenerate new hair growth.
Indulekha Oil Ingredients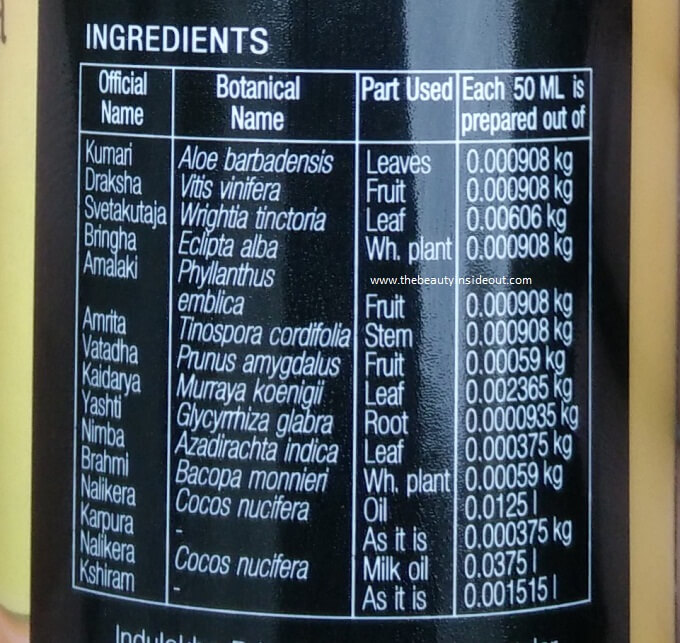 How is Indulekha Hair Oil made?
The excellent action of Indulekha Bringha oil is due to the actions of its ingredients and the special manufacturing procedure of the base oil. During production, Indulekha Bringha Oil is prepared by soaking the herbs in cold processed virgin coconut milk oil and then matured under natural sunlight for up to 7 days. This prolonged process helps to extract the entire medicinal quality of the herbs making it an effective ingredient of Indulekha Bringha Oil.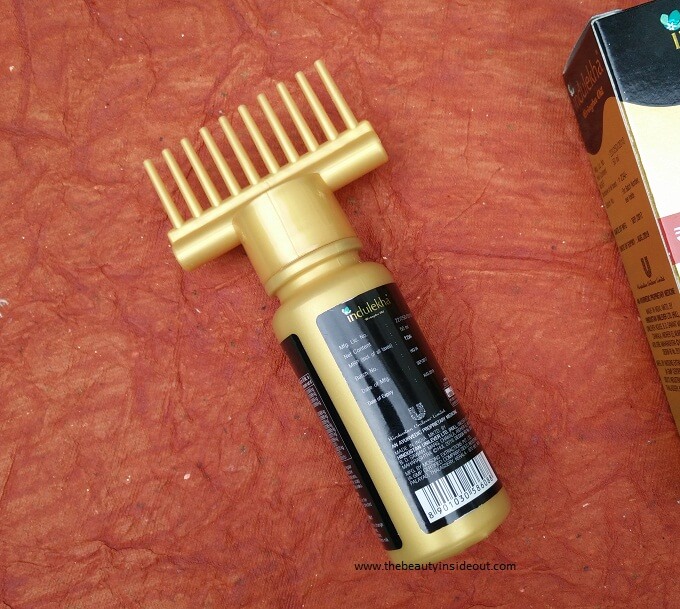 How to use Indulekha Oil?
Open the bottle of Indulekha Oil and make around 1 mm hole on the inner cap.

Attach the cap with needles to the bottle. Comb your hair to remove any tangles. 

Comb your hair from front to back by gently squeezing the bottle. 

Make sure that the needles are in contact with your scalp. In a single squeeze, the needles will release around 0.5 – 0.8 ml of Indulekha Bringha Oil on your scalp. 

Repeat applying oil at least 4 – 5 times to release the desired amount of oil on your scalp. Once the oil is applied, massage your scalp using your fingertips.

Apply regularly and leave in for 2 to 3 hours before cleansing your scalp with a mild shampoo. 

For severe hair fall, repeat the process on alternate days and for mild hair fall, repeat every two days.
Indulekha Hair Oil Price
50ml – 234 INR
100ml – 432 INR
Indulekha Hair Oil Review
Packaging: Needless to say, Indulekha Oil is quite popular for its Selfie Bottle Packaging. Earlier it came only as a normal screw lid bottle. The Selfie Bottle has an attached comb that disperses the product directly onto your scalp. In that way, the oil would easily apply and provide better nourishment. But the selfie bottle has its own cons. It leaks outside the bottle and attracts dirt easily. That's because the remaining oil inside the comb attacher settles down on the inner cap area when placed vertically after usage. So the oil starts leaking outside the bottle making the place messy. Whereas I didn't face any such problems with the normal bottle.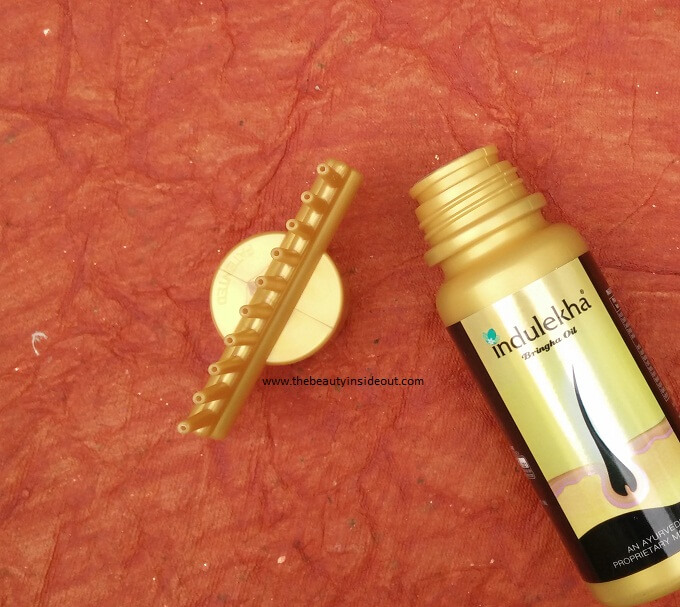 Fragrance: The oil has a very strong herbal fragrance, predominantly of Bhringraj. It is so loud and headache-inducing. Unless you can tolerate the smell, you will have a long-time aversion to this oil. The smell stays for a very long time and until you wash it off with shampoo, the smell is going to linger.
Color & Consistency: The oil is dark brown in color and looks like it has some tiny powdered particles dispersed in it. The consistency of the oil is on the thicker side. It is sticky and heavy, so don't even think about heading out with it on your hair. Best to use overnight or few hours before hair wash as suggested.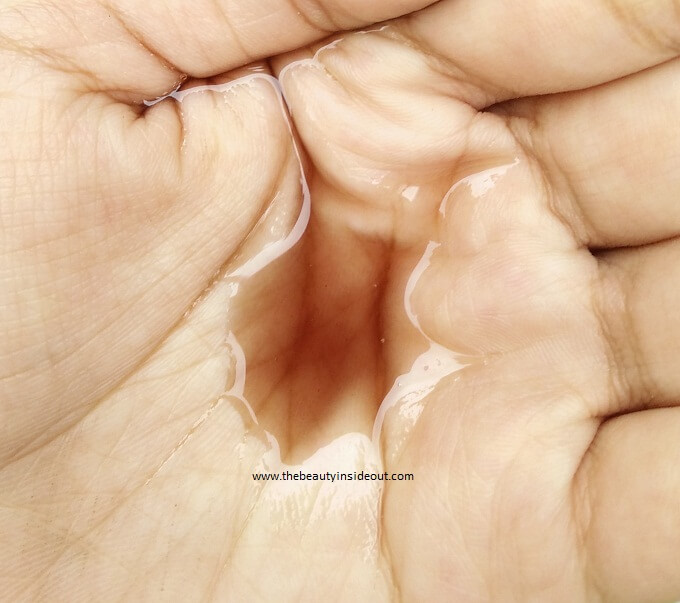 Does Indulekha Really Regrow Hair? (My Experience)

There is a reason why everyone raves about this oil. Yes, I agree that it works. I've used it for more than four months and it helped me fight hair loss and promote hair growth. Keep in mind that consistency is the key. You will have to be regular in applying it to get the results, along with proper diet, sleep, and lifestyle.
The first time I used it, I applied it every day for a week as instructed. I remember clearly as I caught a severe cold due to washing my hair every day. My opinion would be, summers are the right time to start this hair oil regime. After a week, I started using it every two days and slowly reduced it to two or three times a week. I mostly use it before hair wash, sometimes I applied the Indulekha Oil overnight for better absorption. Later, I washed off the oil with our family's regular shampoo, which was Head and Shoulders. I wasn't aware of SLS Free Shampoos at that time, so I didn't use one. The shampoo would remove all the traces of oil and stickiness in one go. It is quite a heavy cleanser I must say.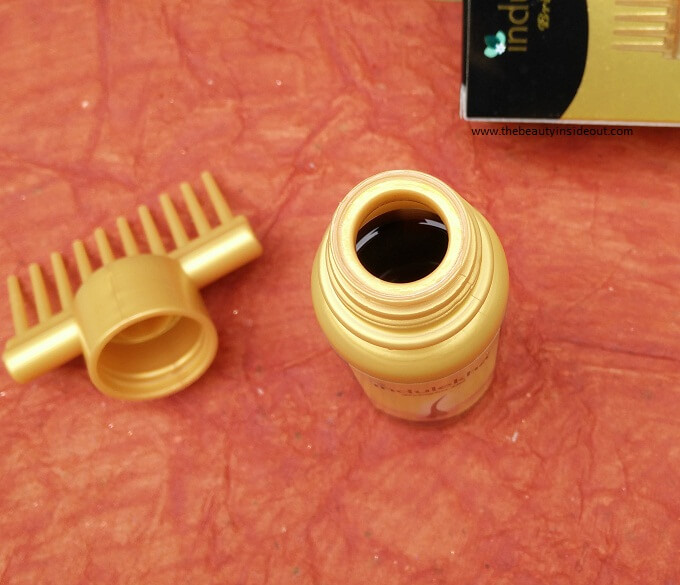 I was damn serious about using this oil and my hard work paid well. The results were tremendous; I could notice a little lesser hair fall post the first week itself and after continuous usage, it completely arrested excessive hair fall. I saw my lengths getting longer and stronger. Also, the hair oil made my hair darker and healthier. I knew it was the oil and not the shampoo that was showing the results. I was so in love with the hair oil and it was the best.
Indulekha Hair Oil Side Effects
Months passed by, while my 4th or 5th bottle got over, I had missed re-stocking it once since I had to travel and things were happening. I was without the Hair Oil for about two weeks and that's when I was distressed to see my hair fall come again. Once I stopped using the oil, I could see that it reversed my hair growth and caused more hair loss than before. Basically, it stopped working once I stopped using the hair oil. It took me months to get my hair to fall and my growth rate to normal. This is one of the biggest side effects of using Indulekha Hair Oil. I don't think I'll ever go for this hair oil again. Nowadays, I've been using only pure coconut oil which maintains and keeps my hair healthy.
Also, there have been speculations around the web that they use some medicines known to promote hair growth. I do not know how much that is true. But there is a saying that 'Avoid things that you are doubtful'. Also since it comes from Hindustan Unilever, the producers of the Lifeboy, Ponds, Fair & Lovely, Sunsilk to name a few, I am not assured that they would not use any fillers and is made sans any chemicals.
Related:
Finally, it's your call whether to buy this or not. Personally, I wouldn't recommend this for the things I stated above. But there are lots and lots of people who love and still swear by the Indulekha Bringha Oil.
Summarising the Pros & Cons:
Pros:
The comb attacher makes application easy.
Enriched with various herbs.
Nourishes hair strands.
Stops excessive hair fall.
Promotes hair growth.
Helps with Dandruff.
Cons:

Expensive.
Selfie bottle leaks outside.
Strong fragrance.
Reversed effect once you stop using it.
Rating: 3/5
I hope you find this review helpful. If you have tried the Indulekha Bringha Oil, then do let us know your experience with it in the comments section below.