Gone are the days where people were blinded with the marketing strategies of big commerical beauty brands. Now, we are more aware of the harmful effects of chemically loaded skincare products. And thanks to the initiative of various natural beauty brands, people are more aware on the benefits of using natural skincare products. Today's post will feature the Best Natural Skincare Brands in India. I have carefully chosen them based on my experience and impression on the brand, so that it's easier for you to make an ideal choice. Let's get started with the list.
Just Herbs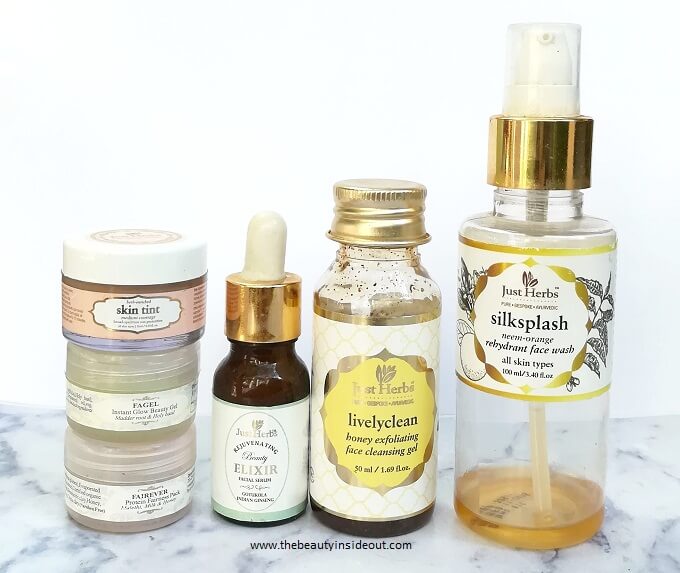 If you make a purchase through the links on our site, as an amazon associate, we earn from qualifying purchases at no extra cost to you.
Just Herbs is one of the earliest brands that I explored on my natural skincare journey. Thanks to Fab Bag, I got to try a variety of products from Just Herbs and loved most of them. Just Herbs is an Ayurveda Based Skincare Line whose products are made with certified organic and wild crafted herbs & ingredients collected across the country. They are also one of the first brands to formulate a crowd sourced beauty product, which means the product was open for consumer's testing and suggestion before it's launch.
Products I Recommend: Just Herbs Neem Orange Rehydrant Face Wash, Just Herbs Herb Enriched Skin Tint and Just Herbs No Sun Gel.
Soultree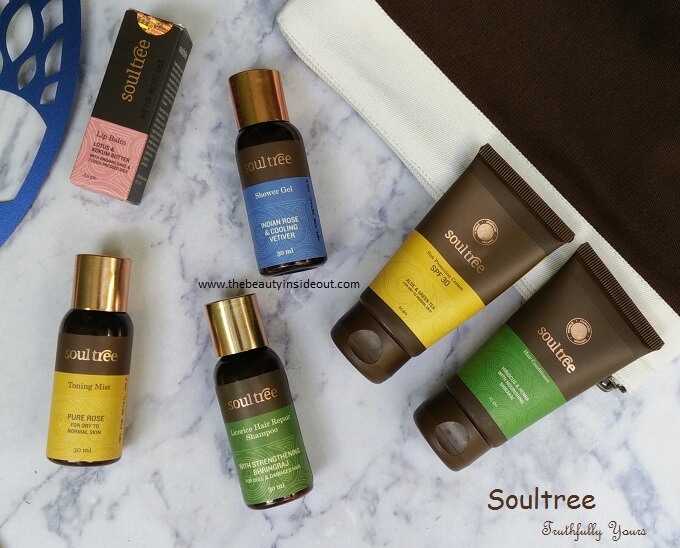 The fact that Soultree is Certified Natural is what I love the most about the brand. It is Certified by BDIH Germany, whose certification has to be renewed each and every year. Soultree Products are 90 to 100% Natural. Among the various natural skincare brands in the market, Soultree products have a good shelf life. But then you don't have to worry about what goes inside it to preserve them, because they use preservatives that are derived from botanical ingredients which are absolutely safe. Soultree not only provides skincare and haircare but also have an extended line of natural makeup products. I personally tried their lipsticks and loved them a lot.
Products I Recommend: Soultree Moisturizing Gel, Soultree Anti Dandruff Shampoo and Soultree Ayurvedic Lipsticks.
Vedaearth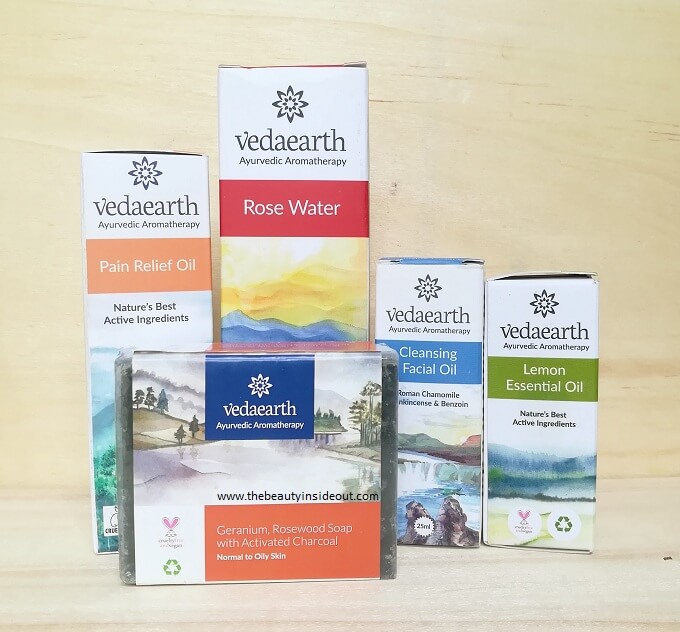 Vedaearth is a bit different from the above two. The Products not only have their Roots in Ayurveda but also has therapeutic effects. In simple words, Vedaearth is inspired by the age-old knowledge of Ayurveda and new-age techniques of Aromatherapy. All their products are free of harsh chemicals like parabens, mineral oil, sulfates, silicones and such. In addition to that, Vedaearth Products are Vegan-Friendly and Cruelty-Free as well, which is an important aspect to consider in this era of veganism. You should subscribe to their website to get such amazing deals and offers.
Products I Recommend: Anti Aging Facial Oil,Anti Aging Facial Kit and Cleansing Oil.
Soulflower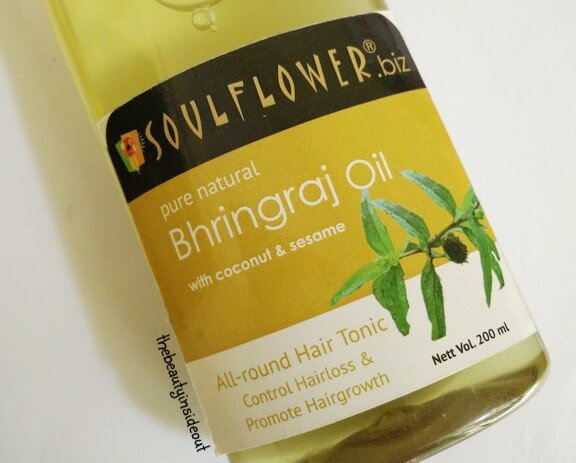 If you are into handmade soaps and shampoo bars, I'm sure you would have come across Soulflower. Soulflower is one of the best brands for affordable shampoo bars in India. They also have a wide range of cold pressed carrier oils, essential oils, gourmet soaps and aromatic bath salts. All of which are 100% Natural, Vegan and Handmade. Apart from that Soulflower is Halal Certified as well.
Products I Recommend: Cold Pressed Olive Carrier Oil and  Pure Natural Bhringraj Oil.
Blenditraw Apothecary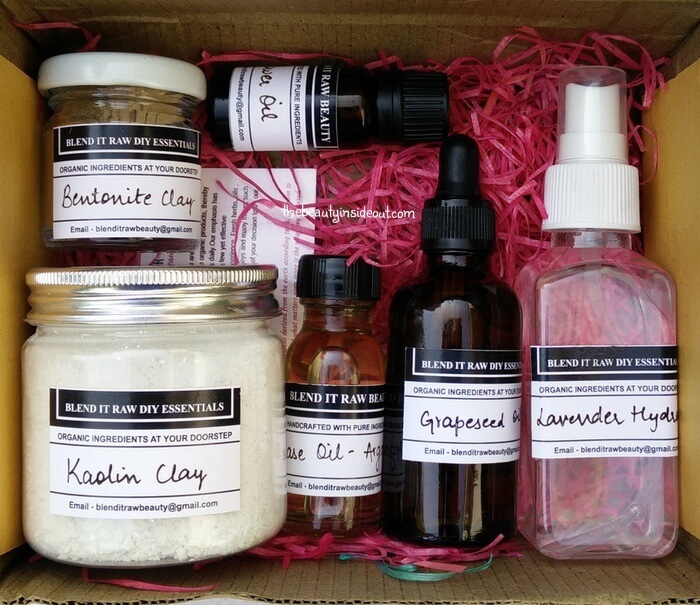 This is a brand solely for DIY enthusiasts, who love to make their own concoction of skincare and haircare. Blenditraw procures pure and natural ingredients from small farmers, certified organic manufacturers, suppliers and NGO's across the country. You can be rest assured of the quality of their products. All their products are single ingredients which can be directly used as such or can be made into your own product. Their product range include clays, floral powders, herbs, carrier oils, essential oil and steam distilled hydrosols. I have tried a lot of their products and there is none that has failed me.
Products I Recommend: Rose Hydrosol, Kaolin Clay and Hibiscus Powder.
Caveman Naturals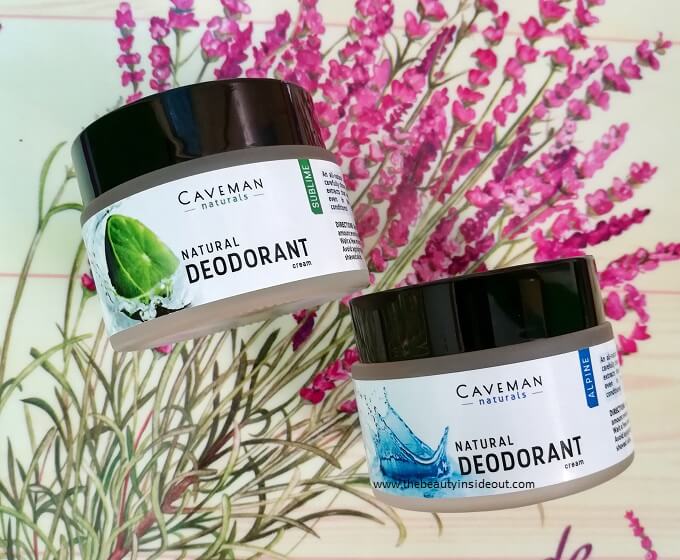 Caveman Naturals is not a super big brand that does a huge marketing. Frankly not many of them know about this thriving startup. Caveman Naturals is exclusively committed to formulate 100% natural deodorants. I love that they are transparent about their ingredients. It is noteworthy that their products come in eco friendly glass packaging and are dispatched without plastic materials. Not to forget, the deodorants are highly performance oriented. I have tried both the variants and they do not block the natural process of sweating, conceals body odor with its mild natural fragrance, does not stain or transfer to the clothes and above all they are long lasting as well. The 50 gms jar lasted me for 5 months with regular usage.
Products I Recommend: Caveman Naturals Natural Deodorant in Sublime.
Roots & Herbs
The natural wellness brand, Roots & Herbs, gained my attention when they launched a unique depilatory ubtan mask that works just like hair removal creams, but is made with natural herbs and Essential Oils. Roots & Herbs Products are based on Ayurvedic Recipes that dates back to 5000 years and contain no bad chemicals or animal ingredients. In fact, most of their products are ubtans and oils that are 100% natural.
Products I Recommend: Pomegranate Kaya Kelp Elixir and Roots & Herbs Depilatory Ubtan Mask
Greenie Mill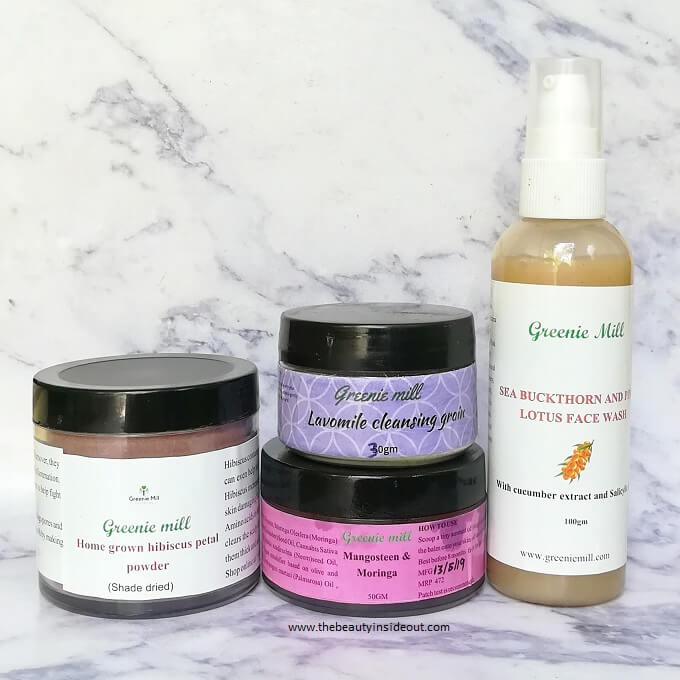 Greenie Mill is a low key, clean beauty brand that offers highly effective skincare products. My first product from the brand was an instant hit and from then onwards my skincare stash has been piling up with Greenie Mill Products. Their products are handmade in small batches by Madhu, a certified formulator. The brand has some diverse products like Emulsifying Cleansing Oils, Cleansing Balms, Niacinamide Serum and are also ingredient focussed, putting the best ingredient into their products. In addition to that, this is one of the safe skincare brands that is not super expensive and are within the budget friendly range.
Products I Recommend: Hemp Tamanu Gel to Milk Cleanser and Mangosteen and Moringa Cleansing Balm.
Moolit Beauty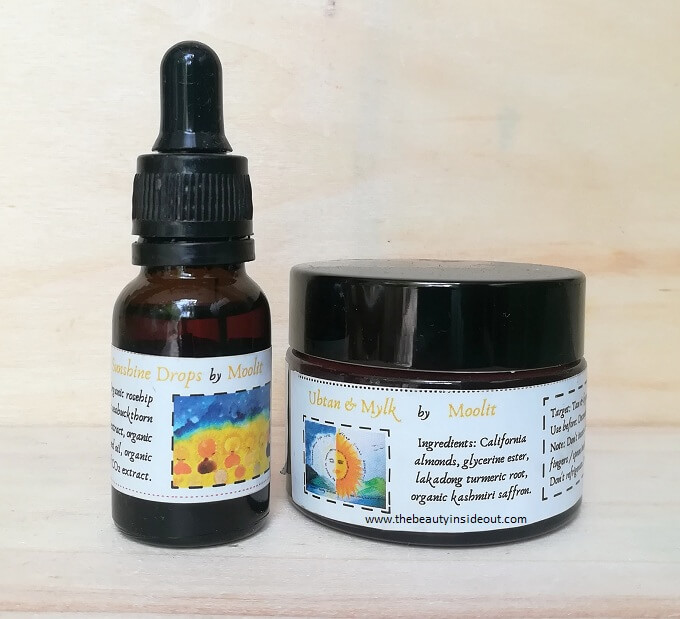 I've been following Moolit Beauty on Instagram ever since they launched a year ago. It's an indie brand whose products are formulated with love by Utkarshini, a certified organic skincare formulator. Moolit Beauty products are quite popular for containing Organic Rosehip Seed Oil which is excellent for all kinds of scars, be it acne marks or stretch marks. All their products are Vegan, Cruelty-Free and have minimal ingredients that are result oriented.
Products I Recommend: Sunshine Drops, Ubtan & Mylk and High Vibe Aloe.
Juicy Chemistry
Lastly, we have the much loved EcoCert Organic Certified, Juicy Chemistry. Juicy Chemistry is a genuine natural skincare brand whose entire range of products are preservative-free. Even their cleansers are made with liquid castile soap which do not require synthetic preservatives. Juicy Chemistry is simplified and focusses on putting the best and effective ingredients in their products. Their newly revamped glass packaging is super classy and they also have a thoughtful recycle & reward system wherein you can send in your empty Juicy Chemistry containers/bottles to redeem points on the next purchase.
Products I Recommend: Blood Orange & Geranium Deodorant Stick, Chilly Horsetail Black Seed Organic Hair Serum and Plantain Bamboo & Charcoal Dry Shampoo.
Other natural skincare brands that I tried and worth checking out are Cucumber Organics, Organic Affaire, Urvija, Naturma, Aroma Essentials and Barva Skin Therapie. I hope this post was helpful. Do let us know your favourites in the comments section below.  Interested in makeup? Find out what are the Best Natural Makeup Brands in India.