Hello everyone. How are you all? Hope all are good. Summers have approached and it becomes essential to keep ourselves hydrated. Summer is a season that makes us easily dehydrated from all the scorching heat and sweat. Ideally we should drink loads and loads of liquids to keep our skin and body healthy. So let's see some of the refreshing drinks that helps to keep ourselves well hydrated throughout the summer.
1.Coconut Water:
Coconut water is one the best refreshing drinks available in its purest form next to water. Coconut water has high water content which is about 95% and is rich in nutrients such as potassium, magnesium, manganese, iron, copper and calcium that aid in re-hydration and helps replenish the body. It is a great natural electrolyte which relieves fatigues and tiredness. It contains a lot of anti-oxidants necessary to prevent damage caused by free radicals and improves the overall metabolism and functioning of the body. You can easily have one tender coconut a day as it is entirely fat free and sugar free. Just cut the top of the tender coconut and you are ready to drink.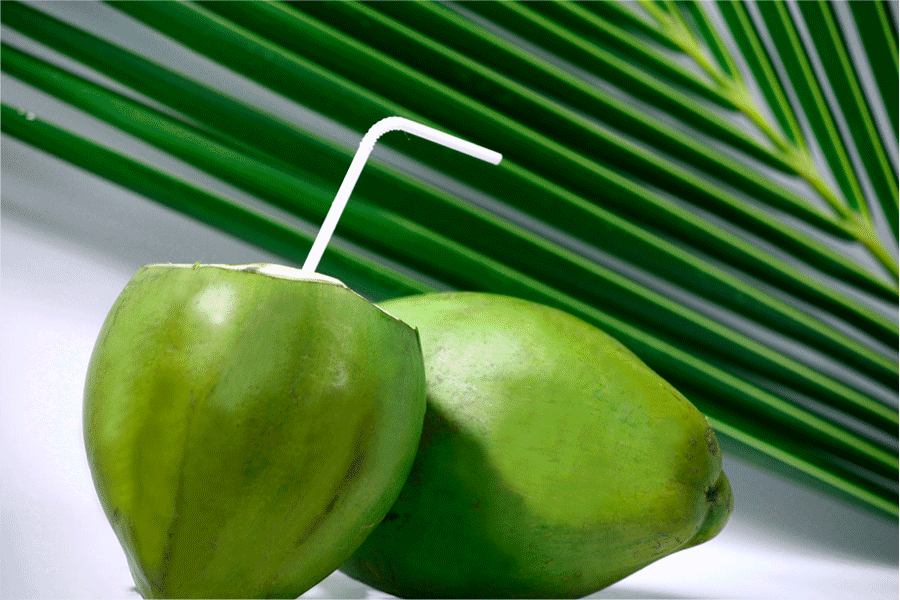 2.Buttermilk:
Buttermilk is a tasty probiotic drink that is packed with numerous health benefits. The combination of water, curd, salt and spices such as jeera, ginger, mustard seeds and curry leaves will replenish your fluid and electrolyte levels instantly making it the perfect way to stave off dehydration. Since the bacteria in curd converts lactose into lactic acid, it can be consumed even by people who are lactose intolerant. A glass of buttermilk with your meals can improve digestion and keep you cool. Drinking a glass of cold buttermilk can be soothing when we get warm flushes and significantly reduces body heat.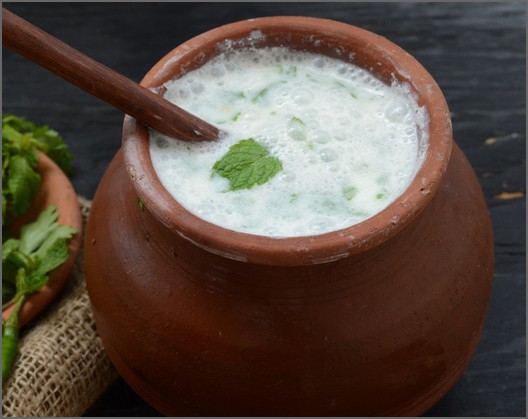 3.Cucumber Juice:
Cucumber Juice is a healthy versatile drink made by simply blending the cucumbers in a mixer. Cucumber has high water content which is about 96% and contains most of the nutrients such as potassium, vitamin K, vitamin A, vitamin C and multiple B vitamins. Cucumbers are known to be diuretic in nature which helps in flushing out toxins from the body. Cucumber juice wards off dehydration against summer heat. If you are too busy to make the juice, just munch on the cucumber which gives instant refreshment.
4. Mint Lemonade:
Mint Lemonade is a refreshing summer drink which can be quickly prepared at any time. It is simply made by adding lemon juice and fresh mint leaves to cold water. Fresh mint is a natural blood cleanser and acts as a stimulant. Mint Lemonade is the perfect drink to start the day with as it helps to keep you hydrated after several of sleep without water. It also detoxifies and cleanses the body keeping you refreshed throughout the day. If you are someone looking for a great kick off to your morning, substitute your morning coffee with this mint lemonade.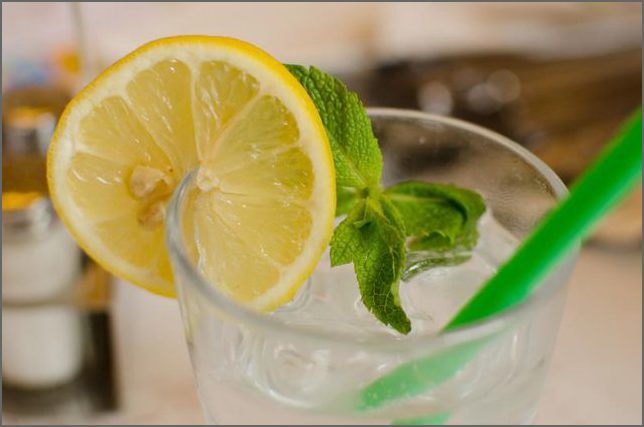 Hope you enjoyed reading the post.What are your favourite refreshing drinks during the summers? Share your thoughts in the comments section below.