Traditional astringent toners are outdated. But there is "never" not an audience base for good hydrating toners. Toners and essence formulas are even more popular in South Korea than harsh active serums and how not can this be true? Toners come in huge varieties. Some are filled with healing soothing properties while some offer gentle chemical exfoliation, all the while improving the skin tremendously.
Round Lab is a brand that is actually very much popular in Korea and supposedly it has sold more than 7000 products every minute in the world. When I saw them being very sensitive skin friendly with huge packaging and on SALE! I grabbed them in no time. And here am with a review of the most popular Round Lab 1025 Dokdo Toner.
Product Description:
With no heavy or tacky finish, the Round Lab Dokdo Toner gives your skin intense hydration after one layer. After being a constant best seller in Korea since 2019 with more than 1 lakh reviews on the product, this toner is becoming more and more popular every single minute.
Ingredients:
Purified Water, Butylene Glycol, Glycerin, Pentylene Glycol, Propanediol, Chondrus Crispus Extract, Saccharum Officinarum (Sugarcane) Extract, Sea Water, 1,2-Hexanediol, Protease, Betaine, Panthenol, Ethylhexylglycerin, Allantoin, Xanthan Gum, Disodium EDTA.
The Dokdo Toner is Alcohol Free, Fragrance Free and Essential Oil Free, thus making it to the list of Best Hydrating Toners of all time.
How to use?
This watery product can be layered multiple times as much as you like for a glowy finish.
It can be used both in the morning or nighttime comfortably by most skin types.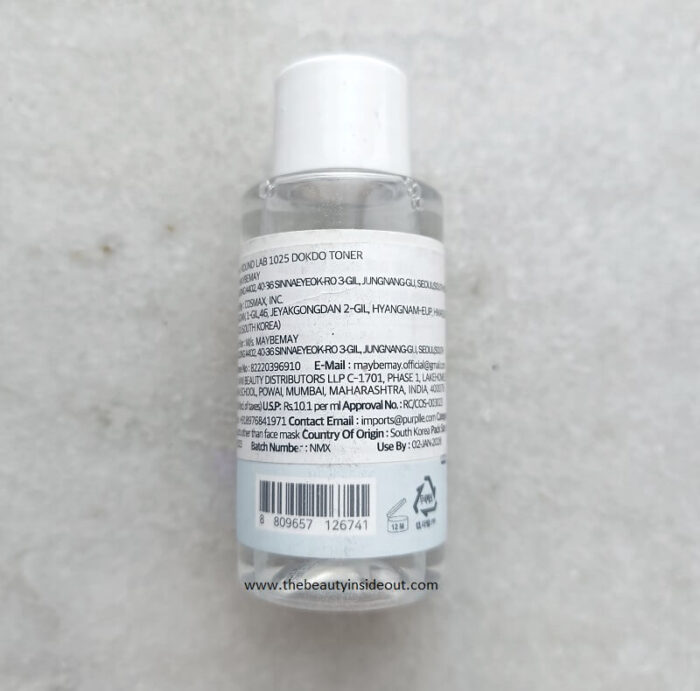 Round Lab Dokdo Toner Review
Packaging: I like Round Lab Products because of their minimalist aesthetic packaging. The Dokdo Toner comes in a white and soothing blue plastic bottle where you have to squeeze the product. Sometimes you may end up with more than you were aiming for but in my case, you will never have enough with the product. Meaning one's skin have to be very hydrating to go overboard with this product.
Texture: The round lab doubt toner is very watery. It is impossible to hold it in your palm for a long period.. it almost feels like water running through your hands and skin. It has great spreadability and it sinks into the skin within seconds, especially if you have super dry skin like me. It can be layered following the "7 skin method" without any worry. Oily, acne-prone, and dehydrated skin types will fall in love with this product.
Fragrance: There is no artificial fragrance seen in the ingredients list which I love for a toner. If anyone is particularly allergic to fragrances then they have my approval to try this.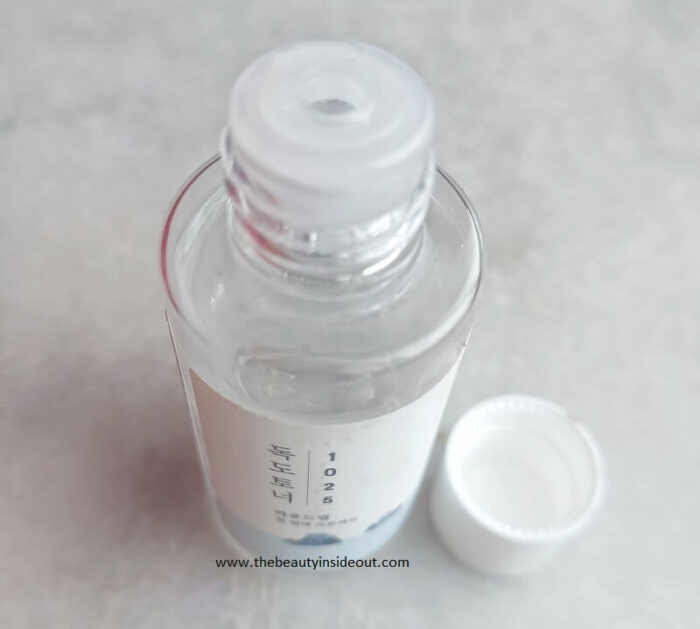 My Experience:
The Round Lab 1025 Dokdo Toner has a very minimalistic and hydrating ingredients list which makes it even more approachable to different skin types. When my skin is very sensitive, I can use this product, when my skin is dehydrated then also I can use this product. The watery formula makes it very easy to layer and it's great under makeup and other serums and creams for the nighttime. There is no pilling and it's also pH balanced.
The only downside I can say is that for someone with very dry skin, you have to layer it many times for proper hydration. Otherwise, the result can be less noticeable. It has soothing ingredients like allantoin and panthenol but for me, I have not seen much effects. The redness was still there on the skin. I have used better soothing toners than this.
I use this Dokdo Toner as a hydrating watery toner and I love that it serves it's purpose and doesn't make my skin dull or sticky. It's a great beginner friendly korean toner, unlike many viscous, thick korean toners.
If you can grab it on sale and are looking for a fuss-free toner then go ahead and try this at least once.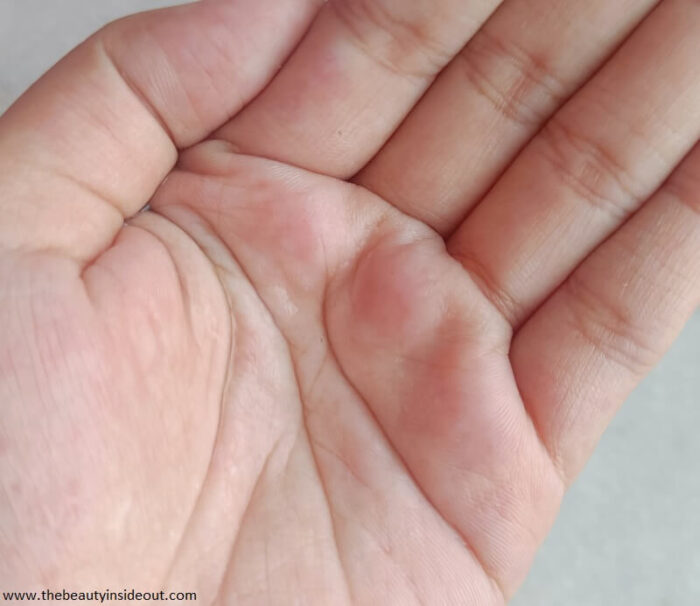 Pros:
The toner is very sensitive skin friendly and pH balanced.
Very popular in Korea.
Quite affordable if you buy it in the sale.
Doesn't make your skin sweaty and oily. Sips into the skin within 30 seconds.
Doesn't have color or fragrance.
Best for oily acne-prone skin and layers well with other serums and creams.
Doesn't make your skin look dull.
Cons:
Very watery and it's hard to take this on the palm.
May not be available offline easily.
Doesn't deeply hydrate dry to very dry skin and is not enough for winter.
Rating: 4.5/5
Would I recommend? Yes, I would 100% percent recommend this product. Do try it out and let us know your thoughts.