If your hair is out of control and you're finally ready to have that Hair treatment, WAIT UP! The keratin treatments Cezanne, Keratin Complex, and Smoothing provide you with silky, manageable hair, but if you're looking for a more flexible choice, Permanent Blow Dry is for you!
One of the most popularly used keratin procedures is the Permanent Blow Dry.
What is Permanent Blow Dry?
Permanent Blow Dry, often known as Brazilian Blow Dry, is a fix-all hair procedure. As the name implies, it was developed in Brazil, for people to spend their summers on the beaches without having to worry about frizzy, unmanageable hair.
In essence, it is a keratin treatment.
In addition to smoothing, Permanent Blow Drying has tonnes of benefits. For around three months after treatment, it leaves hair moisturized, manageable, lustrous, and yes, frizz-free.
As was previously mentioned, it is quite customizable, allowing you to choose how you want your hair to look.
It works well with most hair types. Although you may want to consult a professional before getting a Permanent Blow Dry.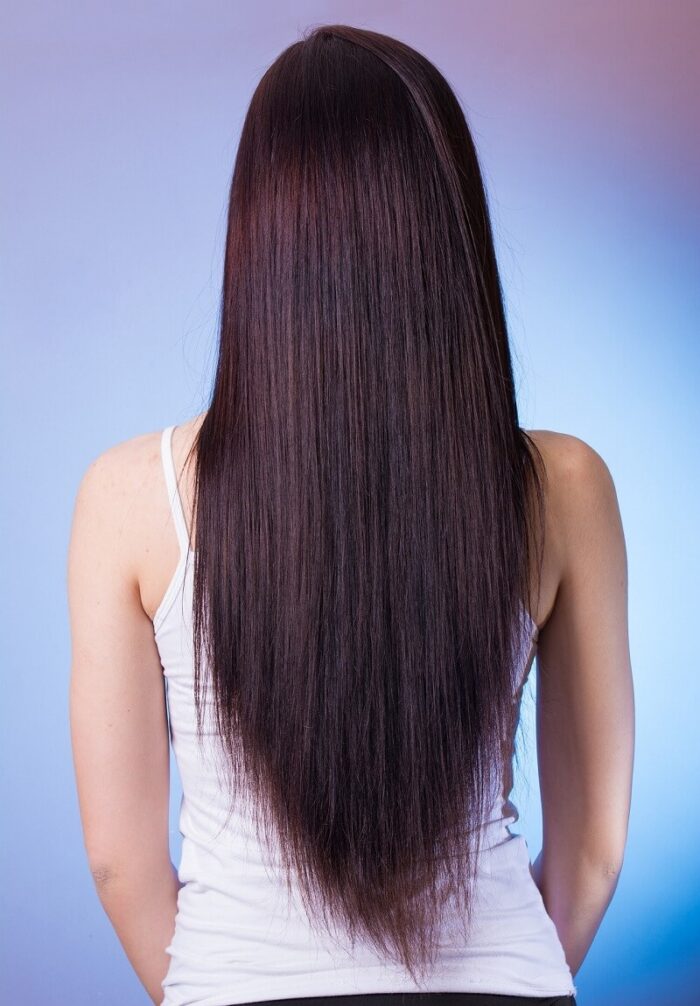 Why use Keratin?
Our nails and hair include keratin. Our hair is healthy and less prone to damage when it has a healthy level of keratin. But if you're used to blow drying, utilizing heat, and using strong products, the keratin that naturally exists suffers. Hair becomes dry and unhealthy.
Additionally, if you have too much keratin, your scalp may suffer and your hair will break easily. The key is that it must be just the appropriate amount to provide you with greater advantages and minimize the disadvantages.
So here, the blow dry process uses a keratin product that works by enclosing each hair cuticle in a sort of cocoon, that protects the hair from any kind of damage. While giving your hair an amazing shine and smoothness.
What is the procedure for Permanent Blow Dry?
First, the hair is washed with a shampoo and rinsed thoroughly to remove any build-up and then dried.
The hair is then parted and the product is applied from root to tip.
We then wait for about 20 minutes.
It is then blow-dried and straightened with a hot iron at an extremely high temperature to seal in the treatment.
Hair is then washed and a conditioning mask is applied.
That's pretty much it; it's not a particularly lengthy procedure, although it may take up to two hours before you can leave the salon.
Who should go for Permanent Blow Dry?
If you have thick, unruly curls, you should do this right away because it will greatly reduce the amount of time it takes to do your regular hair routine.
Permanent blow drying may be beneficial if you have trouble managing your hair or if it is unruly, dry, or hard to maintain.
And if your hair is manageable and healthy, you probably don't need a permanent blow dry.
After Care / Disadvantages
After the treatment, refrain from washing your hair for at least 4 days.
To avoid your hair becoming unintentionally wavy, wait until after the first wash before tying it.
Use a smoothening shampoo that's specifically meant for chemically treated straightened and smoothened hair.
If you plan to color your hair at all, do it before the treatment rather than after.
Also, Check if you're allergic to formaldehyde before getting the treatment. The keratin products contain formaldehyde which isn't tolerable by everyone.
What is the price of a Permanent Blow Dry?
Ideally, it depends on your hair length, its current condition, and hair type. A couple of years ago it cost a lot. In 2022, Permanent Blow Dry costs start at INR 4000 for shoulder-length hair and can go up to INR 8000 for waist-length hair.
In the US, it costs anywhere between $350 to $400 and in the UK, it costs about £250 from a high-range salon.
The treatment will undoubtedly last for three to four months if you stick by these instructions. And the most crucial guideline would be to see a fantastic Professional, as this involves skill and experience.