My love for Indian Pharma brands and products are going way too much. I mean can you deny it? It's crazy affordable, works like a charm, sometimes even better than international products. My best friend was recommended this product by her dermatologist because of her dry sensitive skin and she told me it's her holy grail so you know the first thing I did in the morning? I went to the nearest medical store and bought it. So today I am going to review the Moiz Cleansing Lotion after 3 weeks of using and if you are interested in knowing then please continue reading.
Product Description:
Soap-free Moisturizing cleansing Lotion without sulphates and parabens for a thoroughly cleansing experience.
Ingredients: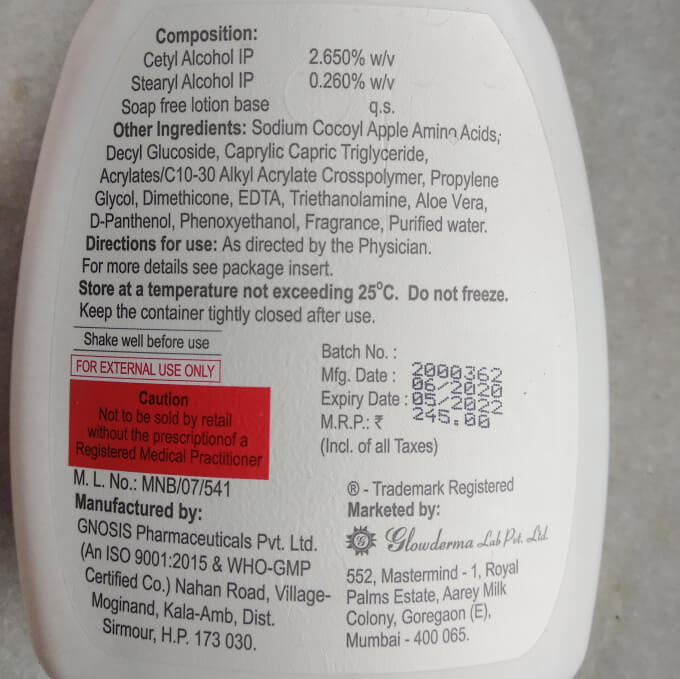 Price: 197 ml for 125 ml
Availability: Both offline medical stores and online stores.
Moiz Cleansing Lotion Review
Packaging: Moiz Cleansing Lotion comes in a plastic pump bottle which is not the best when it comes to taking it for travel. The pump I got does not even working properly. I don't personally like pump products because it shatters and dispenses way too much product than required. A simple tube would have been much better.
Texture: The product has a white gel liquidy texture. It doesn't lather at all which can be inconvenient if you are not used to non-foaming facewash like me. You might need a bit more product with this than any normal foaming face wash. Simply to say, this is sort of a cleansing lotion. If you like the texture and feel of Cetaphil Gentle Cleanser, there are high chances you might like this.
Fragrance: It does have fragrance listed at the bottom of the ingredient list but it's not prominent in the formula. But I would have preferred, if it was fragrance free as it's specifically made for very sensitive skin.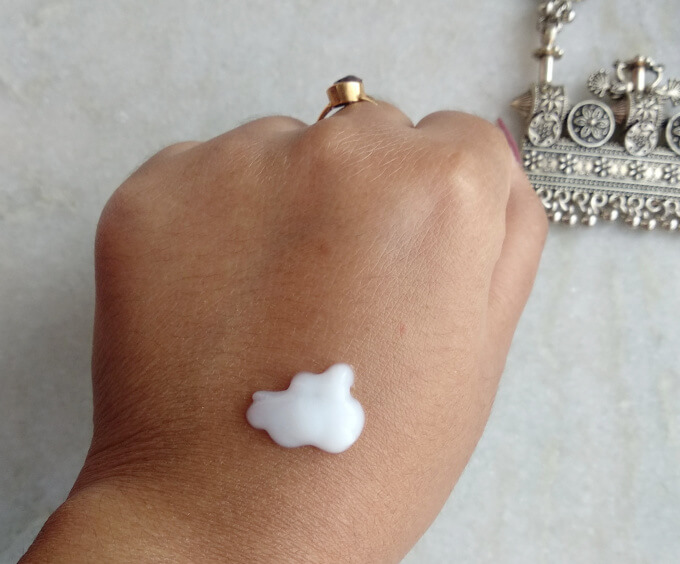 My Experience:
This is the product that made me believe that skincare is very personal and varies people to people. I got major painful white pustules, blackheads and prominent textured skin when I used this. My forehead is full of small pimples which is refusing to go away even after good chemical exfoliations. This is a bummer to be honest because I saw so many people love this. I think I might be allergic to some of the ingredients in it.
On the good part, I can say is that it can be a very moisturizing and affordable cleanser. Hence more apt for skin types that on the drier side. Oily skin people may find it sticky. The cleanser has a skin-friendly ph. This product is ideal as a morning cleanse or as a first cleanse in double cleansing as it is way too mild to even remove sunscreen or light makeup at the end of the day.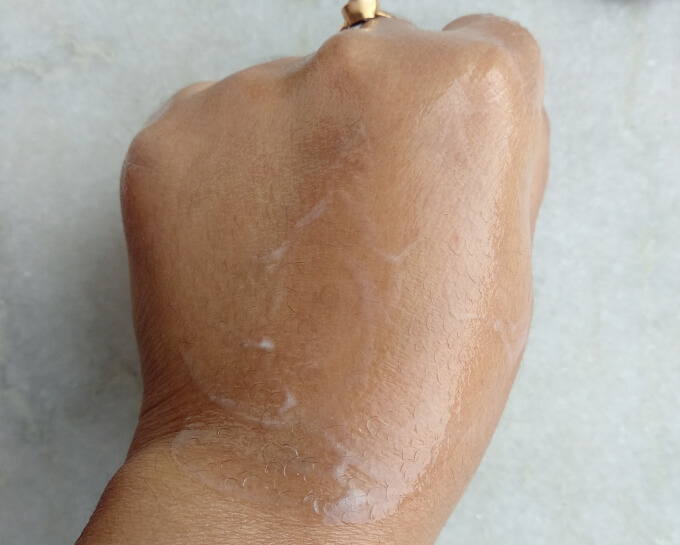 Pros :
Good Ph.
Affordable.
Huge quantity for the price.
Very Moisturizing Facewash.
Mild and Gentle.
Suitable for dry skin types.
Sulphate and Paraben Free.
Cons:
Contains comedogenic ingredients and may not suit acne prone & oily skin types.
Caused me Closed Comedones and whiteheads.
Not good for removing sunscreen.
Rating: 2.5/5
Would I recommend? Although this product is gentle and is loved by many. Unfortunately it didn't suit my oily acne prone skin, hence I don't recommend this product.