Popular for its active-based serums, the revolutionary "transparent" brand, Minimalist, has been upping its game with great hair care launches. I feel this is much needed in the Indian market in the midst of tons of chemical exfoliators. All the salon haircare products are expensive to the least and other curly girl methods tend to make my short and thin hair very flat. I wish I only did haircare like I did with my skincare!
With Transglutaminase, Ceramides, and Amino acids this Minimalist Hair Mask nourishes and hydrates the hair strands while taking care of the damage. This all sounds so fun and games until proven right. I was desperately looking for a hair mask/conditioner within budget when this caught my eye. In this post, I am going to review the Minimalist Maleic Bond Repair Complex 5% Hair Mask. If you want to know my opinion then please keep reading.
Product Description:
A new patented and improved formula from the minimalist hair care range is going to give your hair a much-needed boost. Even after years of heat styling and color-treated hair, Minimalist Maleic Bond Repair Complex 5% Hair Mask is going to repair your broken bonds and leave your hair hydrated and nourished.
Minimalist Hair Mask Ingredients: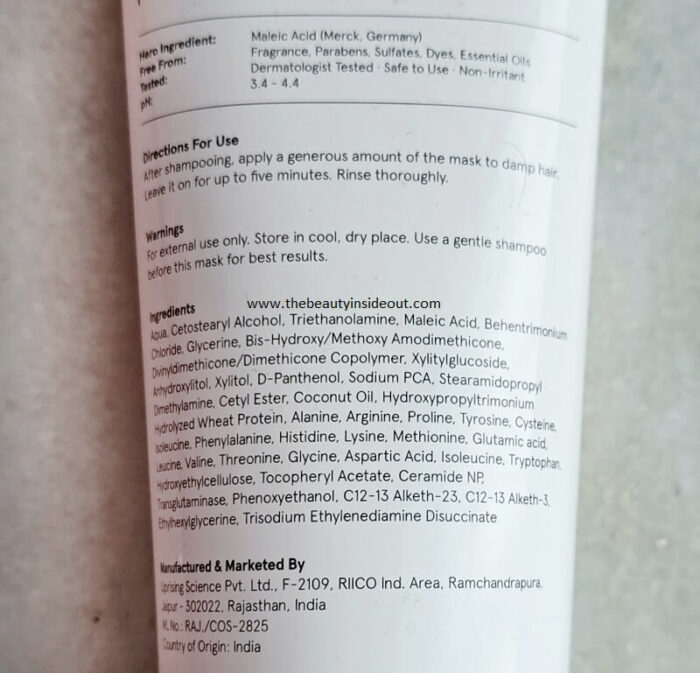 How to use it?
Despite calling this a hair mask, the usage instructions are similar to a conditioner. That is the brand states, to use it after shampooing on damp hair. It can be left for 5 minutes after which you should rinse it thoroughly.
Minimalist Maleic Bond Repair Complex 5% Hair Mask Review
Packaging: The Minimalist Hair Mask comes in white squeezy packaging which looks incredibly minimalistic and sophisticated. One doesn't have to squeeze hard as the tube is soft and dispenses the product effortlessly. It's easy to use and store on the bath shelf. To say the very least I didn't find any problem with the packaging.
Texture: The hair mask has a great texture; it is a semi-thick conditioner-type lotion with great spreadability. It spreads easily even on dry frizzy hair. White in color, this product from minimalist easily covers every hair strand with much less product – this trait I love and adore to the core.
Fragrance: The Minimalist Hair Mask doesn't have any added fragrance to it, so all sensitive people can use this product without any worry. It does have a chemical smell to it from the ingredients used in it, but it doesn't linger much after washing off so I don't mind.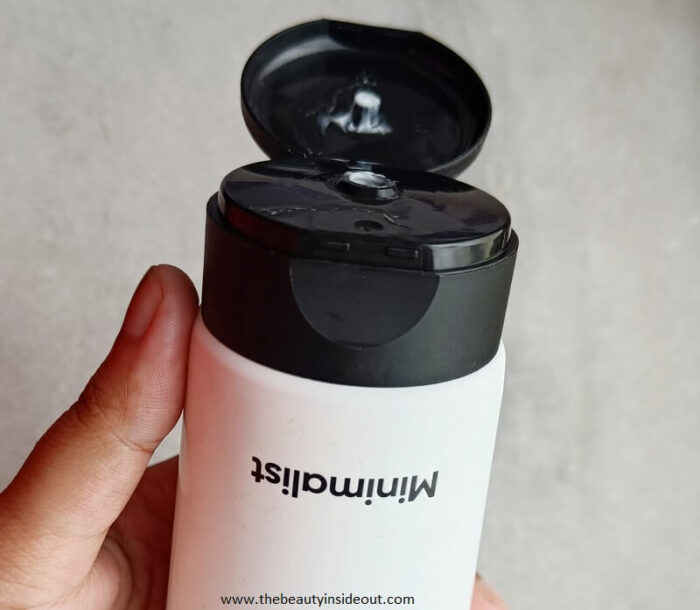 My Experience with the Minimalist Hair Mask:
The new Minimalist Maleic Bond Repair Hair Mask has my heart. I must say this is one of the products I have been loving since day one. Even when used without oiling my hair, this hydrates and nourishes the hair very nicely and evenly. The hair looks predominantly healthy if that makes sense. It becomes so soft that I have to resist the urge to run my fingers through my hair. It's targeted for weak, damaged, and dull hair.
But I must say this doesn't do much for hair frizz especially if you are exposed to UV rays. Because in my case after 2 hours in the humid sun, my hair was back to its frizzy state and I even lost quite a bit of hair that way when detangling.
The soft and healthy hair effect stays for 2-3 days; after that, my hair looks kinda flat and oily in my head. I guess very dry hair types will benefit more from this mask.
Overall this is still a great hair mask for repairing damaged hair. For better results, it is recommended to use the Minimalist Maleic Bond Repair Hair Serum which is more widely loved by consumers.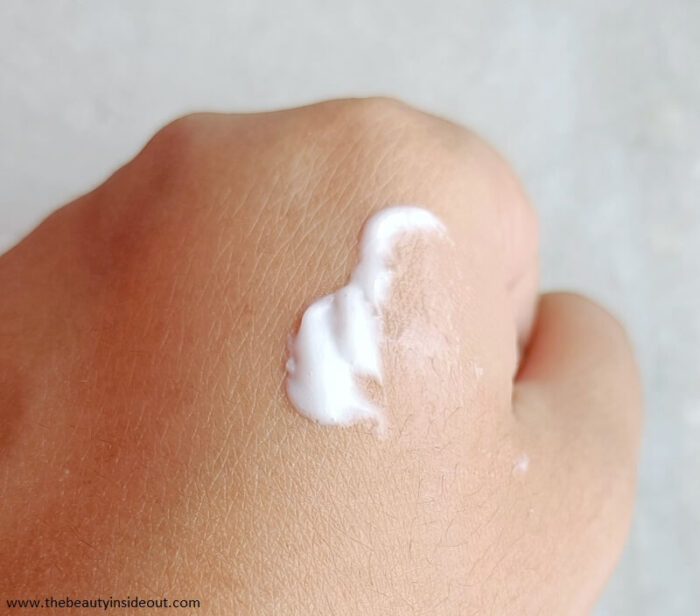 Pros:
Excellent ingredients used for repairing hair.
Makes hair look and feel incredibly healthy.
Managing your hair becomes super simple.
The effect lasts for 2-3 days.
Gives intense hydration and moisturization.
Doesn't have fragrance, sulfates, parabens, essential oils a
A little product is enough to cover lots of hair strands.
Cruelty-free and vegan.
Cons:
It doesn't do much to hair frizz.
Hair looks oily on the 3rd day.
Rating: 4.5/5
Would I recommend it? Yes, I am going to repurchase and recommend this product wholeheartedly.
What do you think of this Minimalist Hair Mask?