Maybelline is one of the widely popular drugstore makeup brands. It is also one of the most selling makeup brands in the world. Maybelline has an enormous range of makeup products, that anyone would fall in love with. My makeup vanity includes a lot of Maybelline Products, the reason why I decided to write a brand focus review on Maybelline. In my journey of makeup, I have always picked up the top-rated ones, rather than experimenting with unfamiliar ones, unlike skincare. Today's post will be about my take and experience with some of the Best Maybelline Products.
About Maybelline:
Maybelline is not an Indian Brand. For those who assumed so, it is not. Maybelline is an age-old American Cosmetics brand that retails worldwide. L'Oreal is the parent company of Maybelline. Maybelline is not Cruelty-Free, Vegan, or Halal Certified. The products are sold in China where testing is required by law.
10 Best Maybelline Products Review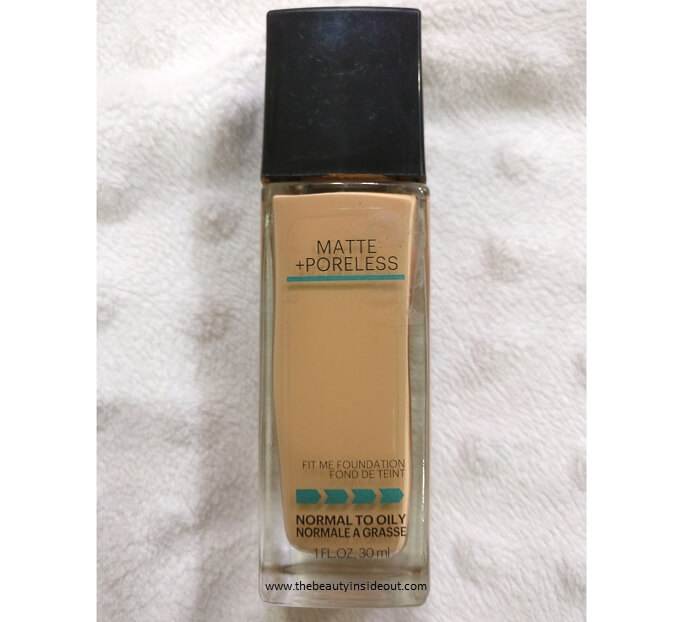 This is literally the Best Maybelline Products of all. This is your typical liquid foundation with a semi-runny consistency but has great spreadability and blend-ability. Even beginners will find this easy to use and achieve a flawless finish. The finish is not flat matte, but satiny matte with a slightly dewy finish which makes your skin glow. The coverage is very commendable with medium buildable coverage. This doesn't give a cakey look and stays put for more than 6 hours, even more with a primer. Some shades tend to oxidize in this range, so picking one shade lighter will do the trick. This foundation is suitable for Oily and Normal skin types, so if you have dry patches, this may cling on to them and look patchy.
No exaggeration here whatsoever, I literally stock up on this whenever the sale starts. I love this foundation to bits to an extent that I am ready to overlook the biggest flaw of the packaging of this foundation.
Shades:
Ivory 115
Classic Ivory 120
Nude Beige 125
Warm Nude 128
Buff Beige 130
Natural Beige 220
Soft Tan 228
Natural Buff 230
Pure Beige 235
Rich Tan 238
Sun Beige 310
Warm Honey 322
Toffee 330
Golden Caramel 332
Price & Availability:
Other Maybelline Foundations Review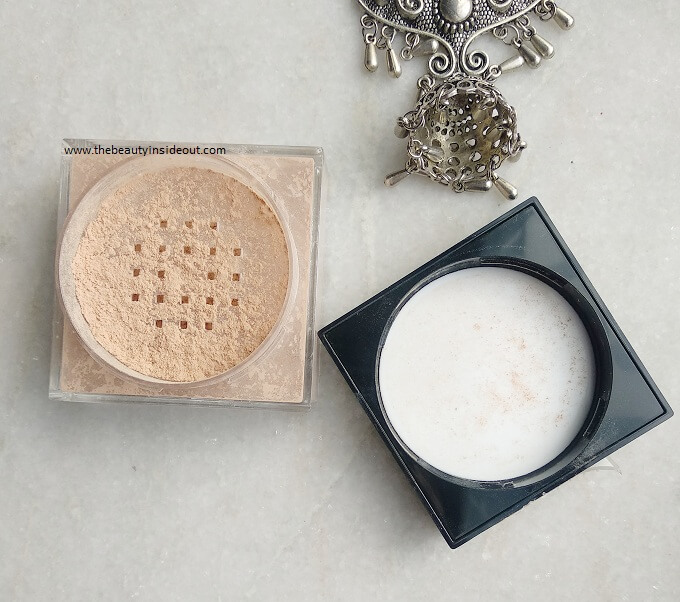 This is yet another bomb product from the Fit Me Range. In fact, the entire fit me range is so good. This loose powder makes me look like I have a filter on my skin. It blurs out my pores and smoothes out my texture so well. This can be a perfect everyday base product for beginners. I loved using this the most when I didn't want to layer with lots of makeup and just wanted an even-toned polished look. The texture of this compact is soft and velvety and applies smoothly. The coverage is sheer to light and will not cover dark spots and blemishes, but it has an instant brightening and awakening effect on the skin. The powder leaves the skin matte and controls oil on my oily skin quite well. This will also work well for setting makeup and frequent touch-ups. I thoroughly loved using this compact that I gifted for my mom as well.
Overall, I must say this is way better than those high-end brands powders people brag about.
Shades:
Light.
Light-medium.
Medium.
Medium deep.
Price & Availability:
Related: Maybelline Fit Me Pressed Powder Review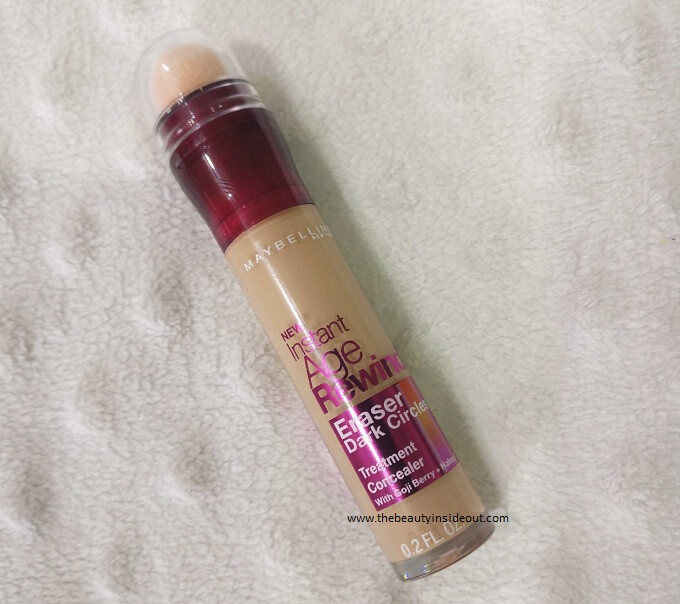 This is a bang-on concealer and highlighter from Maybelline. The texture is to die for, it is so creamy and thick enough to conceal while being lightweight on the skin. The product build (twist-up sponge applicator) makes the application a dream blending seamlessly and giving a flawless finish. This concealer is not super high coverage as proclaimed but still can hide blemishes and spots. The best part of this concealer – It stays put without much creasing for very long hours, provided you set it with a translucent powder.
There are times when I even use this alone without any foundation on my face and rock the look. It's super lightweight and covers the entire face nicely.
Shades:
Fair
Light
Medium
Neutral
Sand
Price & Availability:
Related Concealer Reviews?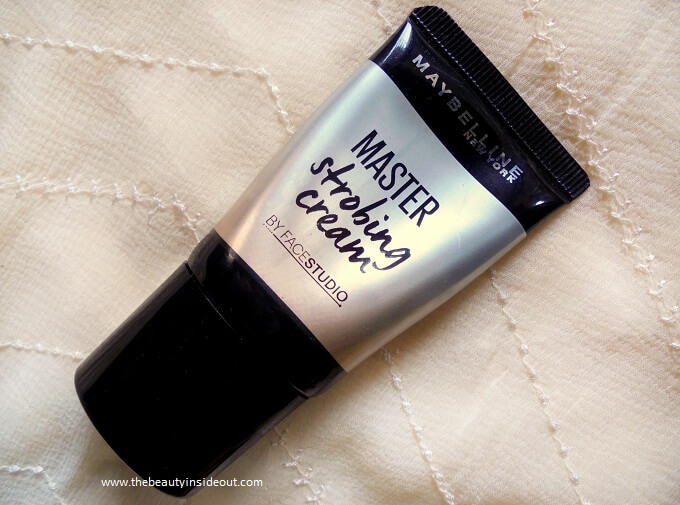 I will have to say that this is one of the jewel products from Maybelline. Especially those, who like 'daily glow' kind of look more than 'it's on your face' kind of looks, this is certainly a must. Maybelline Master Strobing Cream is a fragrance-free illuminating highlighter with micro pearl liquid formula. It is a lightweight liquid that adds a natural glow to your skin and creates radiance from within. It can be used before or after the foundation for a subtle as well as glam look. What I love the most is that it doesn't make you look too blinding. It's quite subtle and does not create annoying flashbacks in pictures.
If you are new to strobing and want a nice illuminating cream to mix with your moisturizer or foundation for a dewy finish, this is the best product to own.
Shades:
Pink
Nude
Price & Availability:
Related:
5. Maybelline Colossal Kajal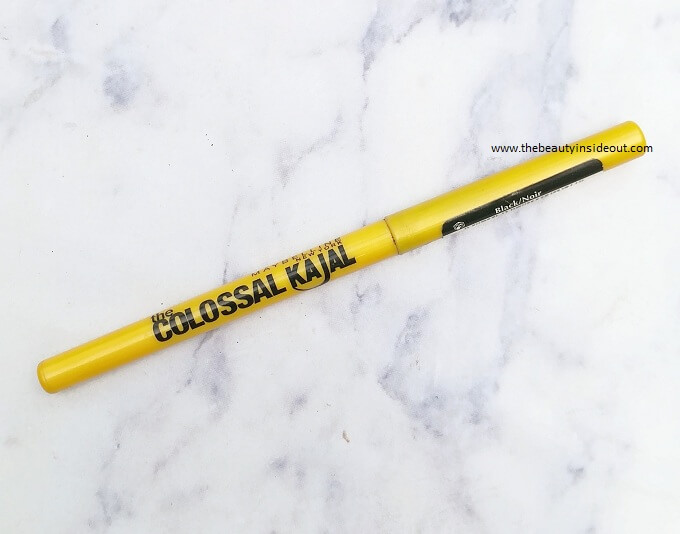 This is a cult favorite product among many makeup lovers. It is a twist-up kajal with a creamy smooth texture that doesn't tug but at the same, it's not very soft that it might break at the slight touch of it. It has the perfect texture of a Kajal. This is a black matte kajal, but it's not the blackest black of all. I do require two swipes on my upper lash line for intense darkness and even more swipes for my waterline. The kajal doesn't smudge and stays for a long time on my upper lashline and roughly 2 to 3 hours on my waterline. I haven't experienced any sorts of irritation or watery eyes with this kajal.
Overall, this is a beginner-friendly kajal. I haven't repurchased this as there are a lot darker and long staying kajals available in the market now. In fact, even Maybelline has launched a new version of this kajal called Super Black.
Shades:
Black
Super Black
Price & Availability:
6. Maybelline Eye Studio Lasting Drama Gel Eyeliner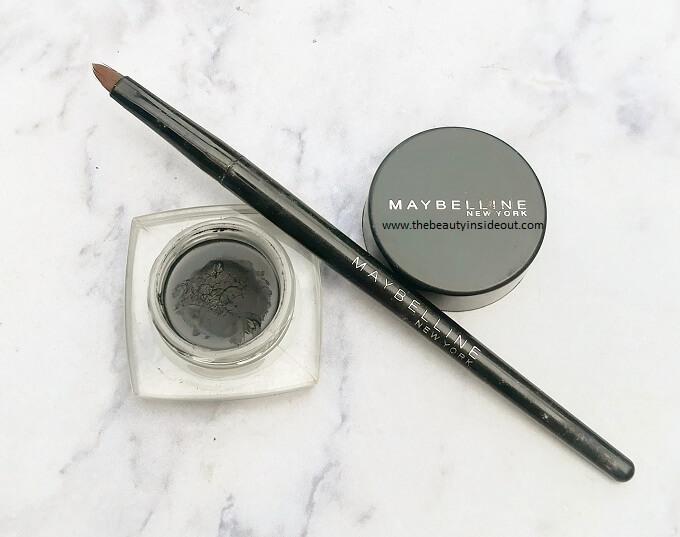 This is a Gel Eyeliner that comes in a tiny little tub with a separate brush applicator. The gel eyeliner is smooth, but not buttery smooth to apply the liner in a single stroke. I always require multiple strokes to pick up the product and for that intense black color, I need to build it up. The liner sets to a matte black finish with a greyish tinge. Also, the flat bristles of the brush are suitable only for applying dramatic, thick lines and not precise thin wings. Besides its flaws, this is totally smudge-proof, once it's set it won't budge at all. This is also waterproof that you will need a proper makeup remover to get rid of it completely. The longevity is awesome as well. It stays with negligible fading until I remove it at the end of the day.
This hasn't been my favorite among the Best Maybelline Products, because I do not reach out to this product that often. Mostly because I tend to sport thin precise lines more often than thick dramatic lines.
Shades:
Blackest Black
Price & Availability:
7. Maybelline Colossal The Liner Sketch Eyeliner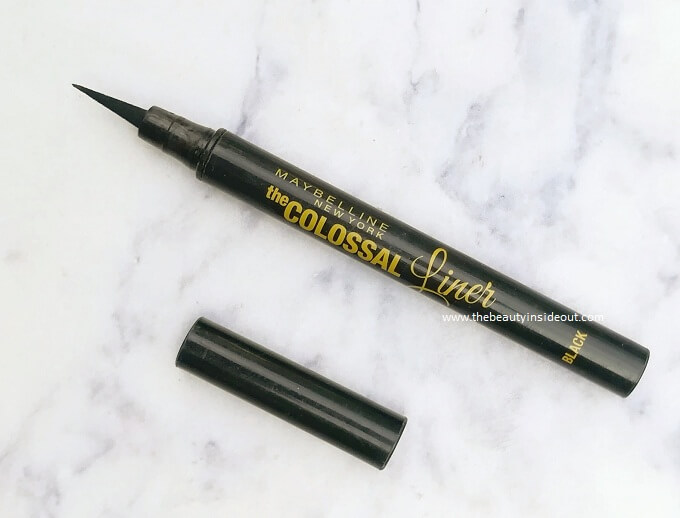 Although the popularity of this product has faded over the past few years, it is still one of the top-rated products from Maybelline and my personal favorite liner. This was my very first liquid eyeliner product. The Colossal Liner is a sketch-type pen eyeliner that is perfect for beginners. I find application with this to be much easier than gel eyeliner due to its grip. With this sketch eyeliner, both dramatic and subtle lines can be achieved. This again is not pitch black to me, but buildable to a dark black color. The finish is semi-matte and smudge-proof. However, the staying power of this product is not great as it lasts only for 4 to 5 hours, after which it looks faded.
This is not something that I will be repurchasing, but certainly, I will recommend it to someone who wants to practice drawing precise lines, winged lines as the soft, pointed sponge pen applicator make everything easier.
Price & Availability:
8. Maybelline Hypercurl Volume Xpress Mascara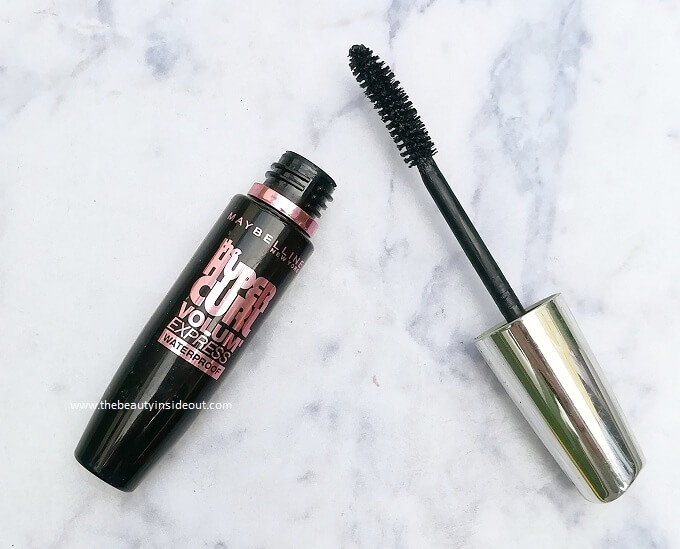 As the name suggests, the Hypercurl Mascara is meant to curl up lashes for 75° curl and also thicken eyelashes. And yes it stays true it's claims of giving amazing curls to my lashes. The mascara is pigmented pitch-black giving amazing color. I like that these are available in both waterproof and non-waterproof variants. Both of them are super long-lasting and require a good heavier oil to remove them. I would always suggest going in for the non-waterproof version as the waterproof one at times causes eyelash fall-outs at the end of the day. One more thing which I don't like about this product is that it clumps up if you go for more than two coats or if you leave more time between the first & second coats. The clumps give a messy look. A quick application will do the trick.
Since mascaras have the shortest shelf life of all makeup products which is 6 months, I find this to be the best bet as it's decently priced compared to mascaras that are highly-priced.
Variants:
Waterproof
Non-Waterproof
Price & Availability: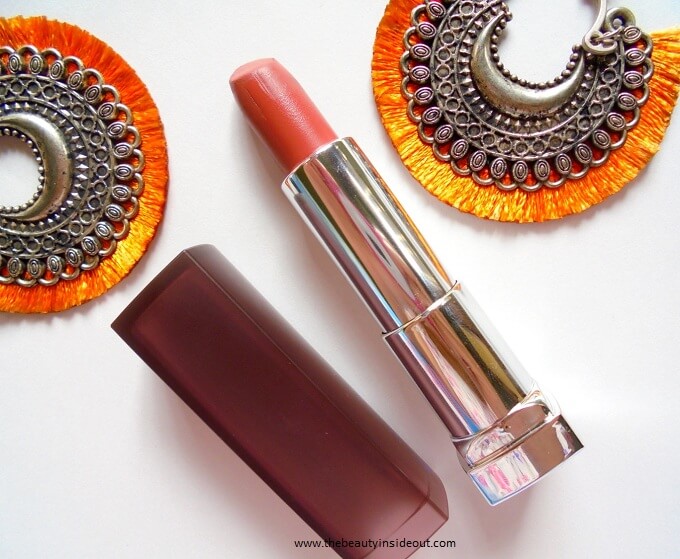 These are creamy matte lipsticks with a non-drying, comfortable formula. They have a wide variety of shades with a total of 35 shades categorized as reds, mauves, browns, and pinks. The texture of these lipsticks is incomparable for the price we pay. These are super smooth and apply like a breeze. And the pigmentation they give is commendable. Deeper Shades give intense color in one swipe whereas lighter shades require two to three swipes max. They do not cling to fine lines of the lips or dry out the lips either. Overall, these are pretty great lipsticks with an affordable price tag and non-drying creamy matte finish.
Price & Availability:
Related:
10. Maybelline Baby Lips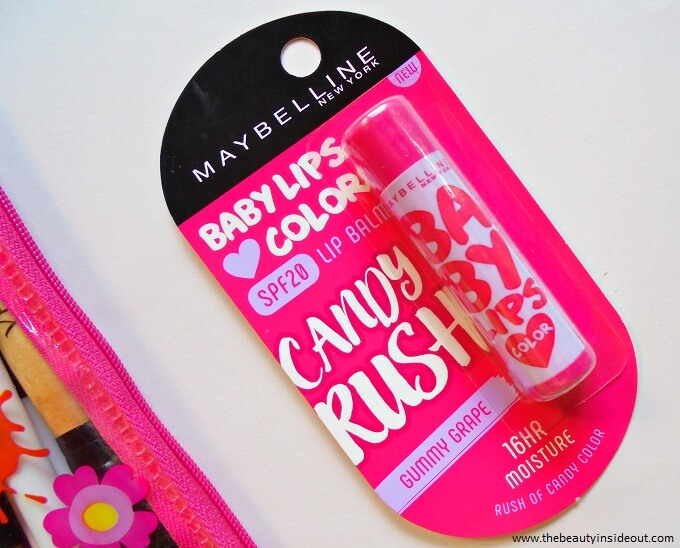 Lastly the ever famous, Maybelline Lip Balms. Maybelline keeps introducing new variants of these lip balms. I have tried a couple of them and most of them have great quality. Some of the tinted ones are really good for the subtle everyday natural lip look. These are best for teenagers and college goers. The moisturizing ability is average keeping lips hydrated for 2 to 3 hours. They do not heal chapped lips or anything like that, but are nice if you want some nice tinted lip balms.
Variants:
Color Balm:
Berry Crush
Antioxidant Berry
Pink Lolita
Cherry Kiss
Candy Rush
Cotton Candy
Gummy Grape
Orange Jujube
Watermelon Pop
Candy Wow
Raspberry
Grapefruit
Blackberry
Cinnamon
Orange
Cherry
Peach
Mixed Berry
Bright Out Loud Range:
Vivid Peach
Beaming Violet
Pink Alert
Striking Orange
Price & Availability:
Maybelline has been and will also be one of my most favorite drugstore makeup brands with affordable good quality products. Most of the ones that I have tried have fared well for me and have occupied a permanent space in my makeup stash. I also keep a close eye on every new launch and try a couple of them every now and then. Do check out this space for more update on them
So have you tried any of these? What is your take on them? Which is your favorite Maybelline Product? Drop them in the comments section below.