Getting back the pre-pregnancy glow is one of the main concerns for many new moms out there. Pregnancy can cause unwelcomed pigmentation spots, skin darkening, under eye pouches, etc which we strive hard to deal with. Mamaearth recently introduced an entire range of products for Mama's to help us fight those, also reminding us that Mamas too need pamperings and relaxations. Up for today's review is the third product that I received in the Mamaearth PR package which is the Mamaearth C3 Face Mask. Let's dig into the details first.
About Mamaearth C3 Face Mask: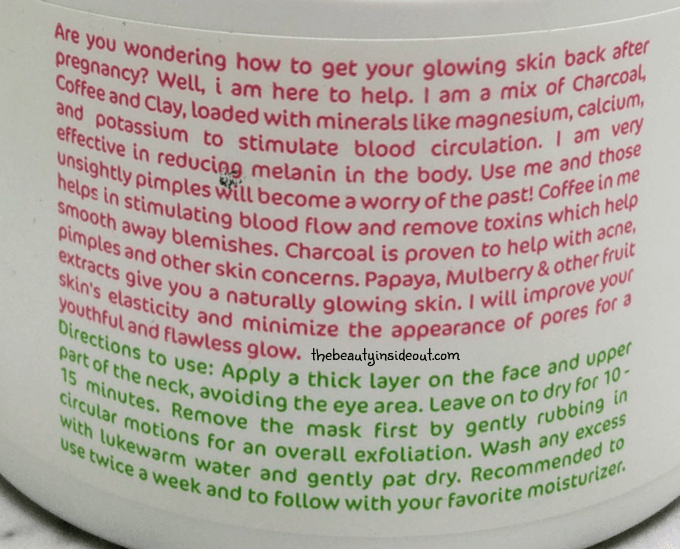 Ingredients: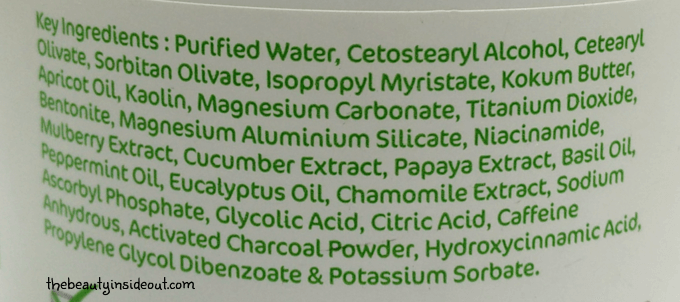 Price: 599 INR for 100 ml. You can buy it from Amazon.in , Mamaearth.in, Nykaa.com
My take on Mamaearth C3 Face Mask :
Mamaearth C3 Face Mask comes in a bulky tub container with a screw lid. The tub has a further inner top that secures the product from spilling out. But I had to put some pressure in opening it as the top is very firmly closed. Nonetheless, I liked the packaging; it looks cool with white and pink colours on it. The only con is that it is not travel-friendly because of its huge size.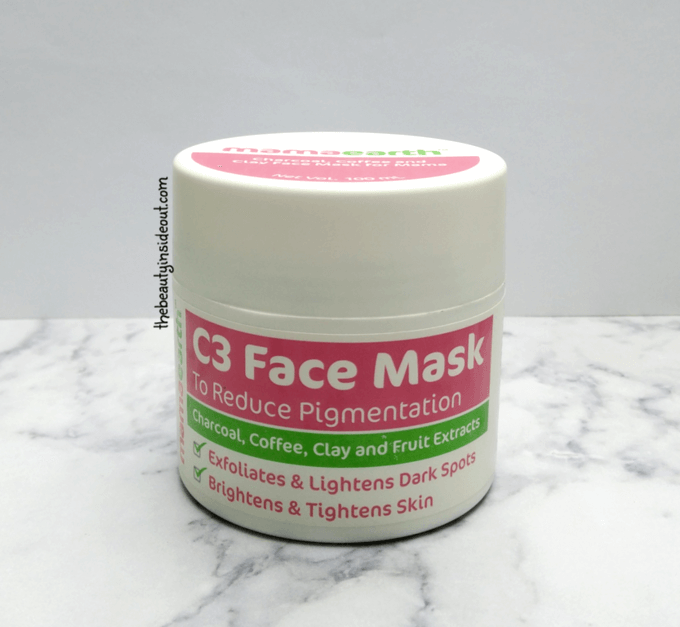 The ingredients are something that would make any skin type go for it. The three C's in Mamaearth C3 Face Mask :
Charcoal fights acne and helps you to achieve flawless complexion
Coffee aids in skin tightening, brightening and gives you that soft smooth skin.
Clays are loaded with minerals such as calcium, potassium and magnesium to stimulate blood circulation and removes toxins from your skin.
The face mask is in a paste form and is ready to use on its own. You need not go hunt for a mixing medium. The face mask looks like any other charcoal mask; dark greyish to black in color and has a minty fragrance. The texture is creamy but if you notice closely, you could feel some sandy particles in it. Anyway, it is not at all bumpy or scratchy and goes on smoothly on the skin.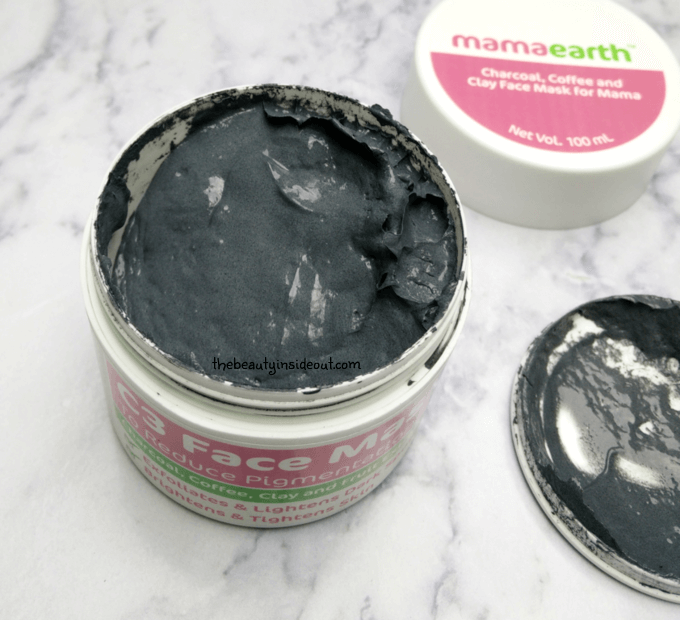 I always apply a thick layer so as to avoid drying and let it sit for 20-25 minutes. Throughout the entire time, it gives a minty, cooling and soothing sensation; it lasts even for a couple of minutes post washing. I clean up the mask using a wet sponge, in that way it gives a mild scrubbing effect and clears my pores. Also I find it a little bit messy to directly cleanse with water. Since this is a clay based mask, I expected it to be drying, but I was totally wrong. It is highly nourishing that it left my skin moisturized and hydrated. I could even skip a moisturizer post using this mask. The mask detoxifies the skin, clears the pores and effectively removes deep settled impurities.
I've been using this face mask for about three weeks, 2-3 times a week; so its almost 7-8 times and all I can say it improves the skin's elasticity and gives a subtle glow with a bit brightening. I do not have any pigmentation issues, so I can't comment on that claim. Overall, I find the Mamaearth C3 Face Mask to be a good charcoal based face mask that leaves my skin healthy and glowing.
Pros:
Ready to use face mask.
Contains skin-benefiting ingredients such as Charcoal, Coffee and Clay.
Gives a cooling and soothing sensation.
Removes toxins and impurities from the skin.
Does not dry out the skin instead it is moisturizing.
Makes the skin supple and gives a healthy glow.
Improves skin elasticity and texture.
With continuous usage, it might help pigmentation.
Cons:
Bulky packaging.
Availability.
Price.
Rating: 4.5/5
That was all about Mamaearth C3 Face Mask. Have you tried this? Share your thoughts in the comments section below.
Also check out
Until next time,
Stay Beautiful♥