I have used the L'Oreal UV Perfect Sunscreens that came in a 30ml tube throughout my college life. It was cheap enough for me to use daily. And the protection level of those sunscreens is pro-max. They were my go-to beach sunscreen and they prevented tan like nobody's business. A couple of months before the launch of this L'Oreal Paris UV Defender Serum Protector Sunscreen, those sunscreens were abruptly pulled out of the market without any notice. Needless to say, I was quite sad to find my holy grail sunscreen being discontinued. But that's okay life happens. When this launched, I was immediately drawn to it. They looked much better on paper with the addition of ingredients like Vitamin C and Niacinamide. So I bought one of them and here is my review of it.
Product Description:
Preventing any signs of aging and blocking 98% of UV rays, this new Sunscreen from L'Oreal is best to use if you need brighter and clear skin. Formulated with Niacinamide to control your excess oil and replenish your skin is on a whole another level.
Features:
SPF 50+ PA++++ Long UVA.
Protects against pollution particles with their anti-adhesion properties.
Prevents UV-induced skin aging – Anti Dark Spots, Anti Dullness & Anti Finelines.
Non-Sticky, No residue, No shine, and Lightweight formula.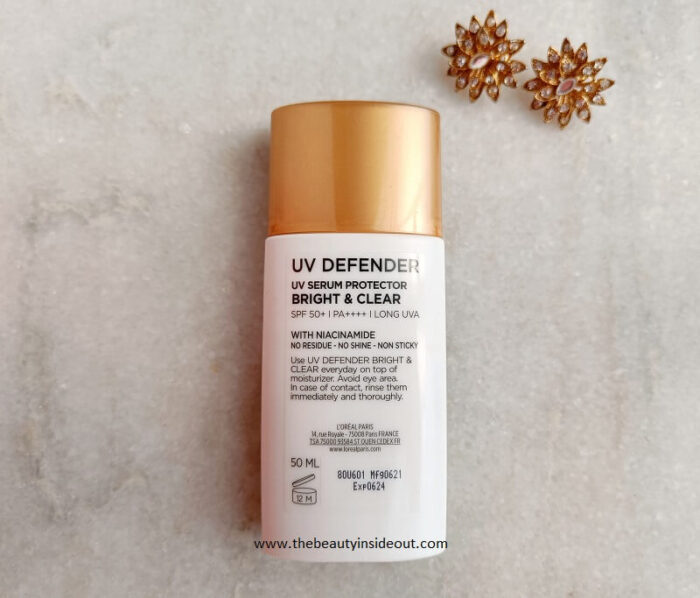 Variants:
The L'Oreal Paris UV Defender Protector Serum Sunscreen Variants are:
1. Bright & Clear(Pink): Infused with Niacinamide for Instant Brightening.
Hybrid Sunscreen with UV Filters: Octinoxate, Mexoryl XL, Mexoryl SX, Uvinul A Plus, Uvinul T 150, Tinosorb S, and Titanium Dioxide.
2. Matte & Fresh(Green): Infused with Airlicium for Oil Control.
Hybrid Sunscreen with UV Filters: Mexoryl SX, Mexoryl XL, Uvinul T 150, Octocrylene, Avobenzone, Phenylbenzimidazole Sulfonic Acid, Ethylhexyl Salicylate, and Titanium Dioxide.
3. Moist & Fresh (Blue): Infused with Hyaluronic Acid for Moisturizing.
Chemical Sunscreen with UV Filters: Uvinul T 150, Mexoryl XL, Avobenzone, Tinosorb S, Tinosorb M, Octocrylene, and Ethylhexyl Salicylate.
4. Correct & Protect(Orange): Infused with Vitamin C. This one is tinted.
Hybrid Sunscreen with UV Filters: Octinoxate, Mexoryl XL, Mexoryl SX, Uvinul A Plus, Tinosorb S, and Nano Titanium Dioxide.
L'Oreal UV Defender Sunscreen Ingredients – Bright And Clear: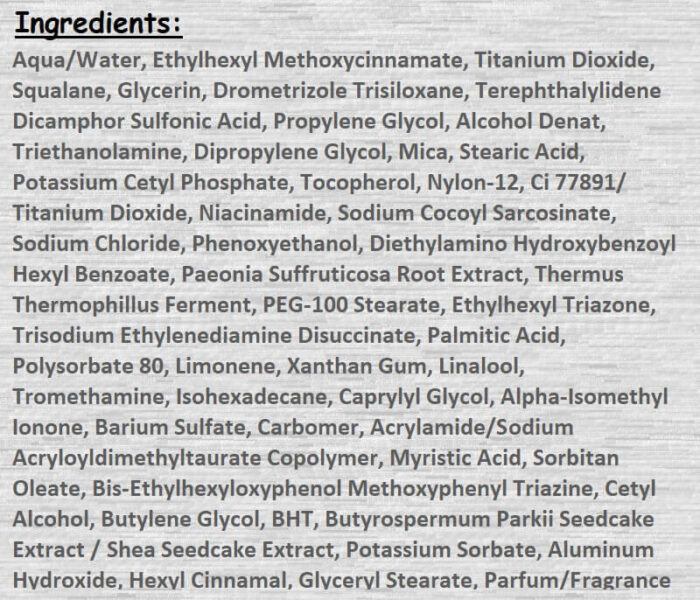 L'Oreal Paris UV Defender Serum Protector Sunscreen Review
Packaging: This range of L'Oreal UV Defender Sunscreen comes in a very sleek packaging of the white tube and a golden cap. It's a squeezy tube that disperses the right amount of product. The product build almost looks high end in my opinion. You can easily throw it in your purse for reapplying as it doesn't take any space, unlike big bulky skincare tubes.
Color & Texture: This is a non-tinted, white-colored sunscreen with a moderate liquid formula. Upon seeing the texture, one might think it's great that it's runny so it'll blend well. But it isn't the case.
Fragrance: The Bright & Clear variant does have the classic chemical scent that all of the other L'Oreal products usually have. It goes away within a second and doesn't bother me, even though I'm sensitive to fragrances in general. If you have an aversion to alcoholic scents in your skincare, this isn't for you.
My Experience:
These L'Oreal UV Defender Sunscreen got so much hype when they launched. I went with the Bright & Clear variant thinking that it would brighten my skin. And yes "it did brighten my skin" to the next level with the white cast. It leaves an intolerable white cast that makes my skin look gray and dull.
The sunscreen is quite difficult to blend, forming streaks and getting stuck to my hairline and facial hair. It also pills badly if you blend it too hard. But then I needed to blend hard for the product to apply properly. I tried applying the sunscreen in patting motions, and the finish was slightly better but the white cast is still horrendous. And the white cast never subsides even after hours of application.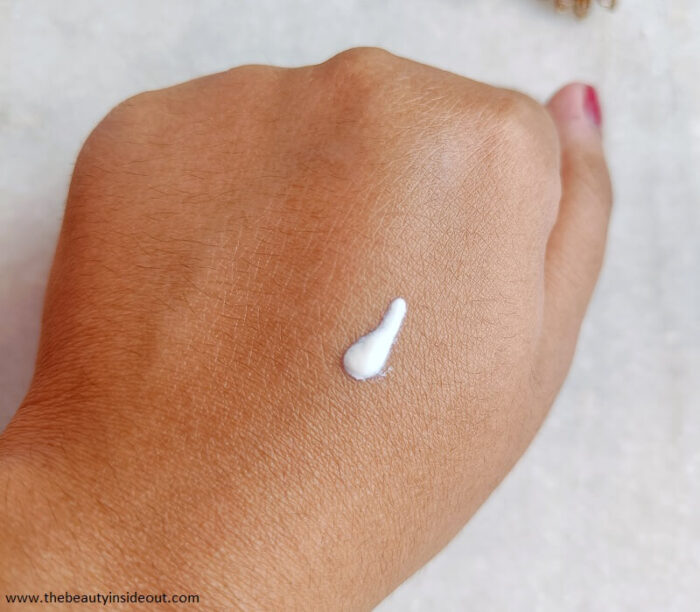 The sunscreen feels heavy and suffocating on the skin. I could constantly feel that I had something on. It doesn't layer well with other skincare products as it pills. On my combination skin, it gives an extremely dewy finish that almost looks oily.
The brand doesn't claim it to be either waterproof or sweatproof. But still one needs to double cleanse when using this sunscreen. It stays up pretty hard to even during summers and with continuous sweating.
This is such a disappointment of a product. Finally, I ended up using this sunscreen on my body. I didn't tan much, so I think it does a decent job of protecting the skin against UV rays.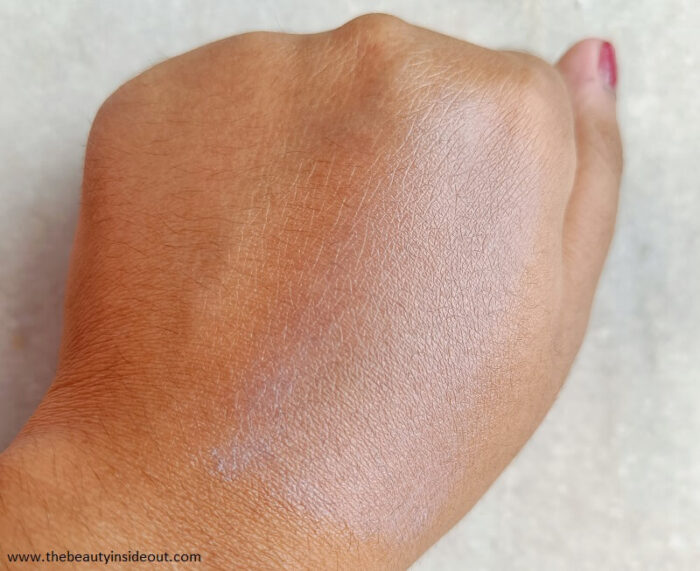 Overall, I strongly suggest you not buy this variant. The other variants have rave reviews and I'm still going to go ahead and try them out the other variants. I have heard that the other three variants don't leave a cast and L'Oreal Sunscreens, in general, use well-researched filters. And one can't go over with sun protection.
Pros:
Reputed brand.
Good UV filters.
Prevents tan.
Cons:
Terrible white cast that makes you go for a run.
Difficult to blend sticks to facial hair.
Doesn't work well with other skincare or makeup products.
It's not waterproof or sweatproof.
Pills badly.
Heavy and uncomfortable on the skin.
Strong scent.
Rating: 2/5
Would I recommend it? Never, ever get this Bright & Clear variant. As I can see, the other variants look promising and have got great reviews from other consumers. So I might try them.
Where to buy it? Amazon.in
What do you think of this sunscreen? Have you tried it?