Tired of dry, lackluster hair that doesn't seem to stop falling? Are you up for trying something new then? Something like Batana oil, perhaps? Or did you come across Batana Oil from Dr. Sebi, also called, DoctorTruth? Here is an insight into this viral promising hair oil for hair growth.
What is Batana Oil?
Batana Oil is a thick, gooey buttery oil that looks exactly like caramel butter and can smooth your hair like nothing else.
The indigenous people of Honduras, The Miskito people, are the original users and producers of Batana Oil. And the Miskito are renowned for having strong, extraordinarily long hair. They often credit the strength of their hair to the Batana oil.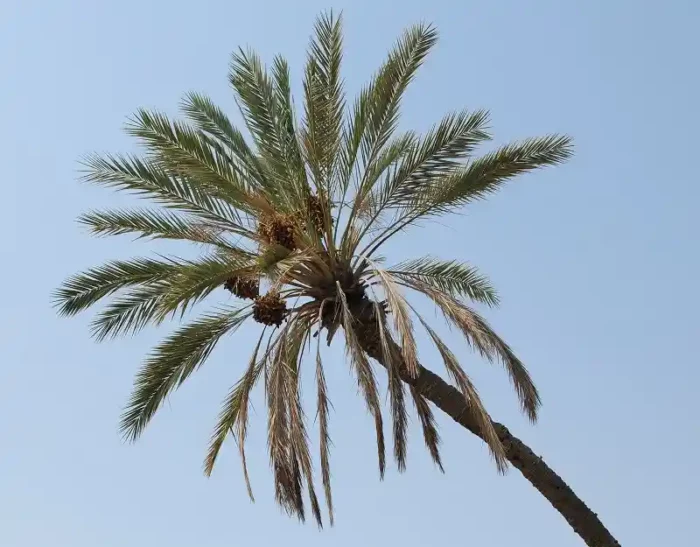 How is Batana Oil made?
Batana Oil is extracted from Elaeis Oliefera commonly called the American Palm Tree. Every year, the American Palm tree produces 10 to 20 bunches of fruits. The fruits are harvested and then cooked. The inner nuts are then extracted and cleaned. After being sun-dried, they are cracked to remove the kernel. The kernels are then heated in order to extract the oil. When this cools down, we are left with a brown solid paste. That is Batana oil. This entire procedure is done manually, which makes the oil exceedingly difficult to obtain.
Since extracting Batana Oil is a laborious procedure, it is also relatively rare compared to other oils.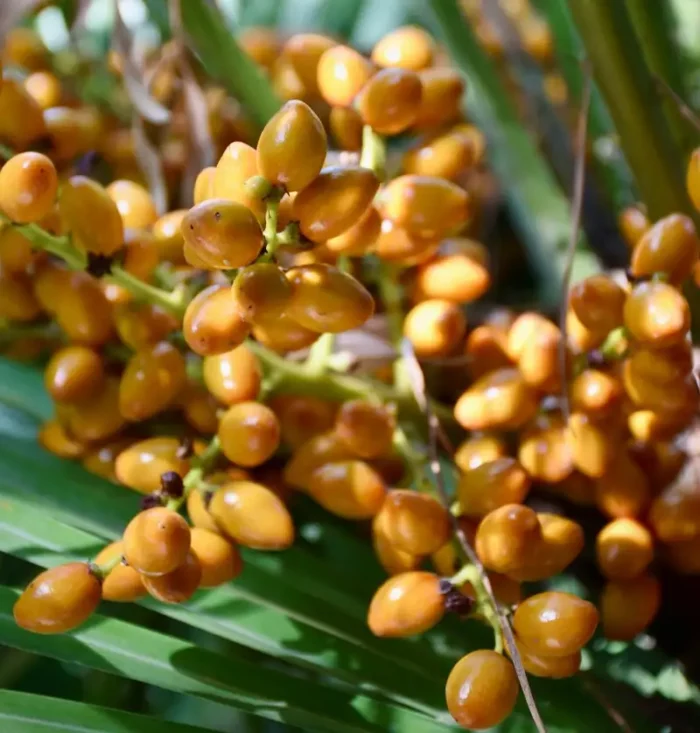 Benefits of Batana Oil
There are tons of benefits of Batana oil for the hair and skin and some of them are given below:
Deep Moisturization
Batana Oil is rich in fatty acids[1], acts as an emollient, and is extremely nourishing. It retains moisture and smoothens and softens the hair strands. This oil is incredibly beneficial to the scalp and hair shafts. It helps to repair dry, damaged hair, and reduce split ends, frizz, and breakage.
This oil can also be used on your skin since it's more of an emollient. It can nourish your parched skin while also making it softer and smoother.
Promotes Healthy Hair
Batana Oil contains a number of nutrients such as Vitamins A, C, D, and Z, Zinc, Biotin, and antioxidants which will give your scalp the best condition to support healthy hair growth. It also contains an abundance of Oleic and Linoleic acids[2] that repair damaged and brittle hair.
Protect From External Damage
Batana Oil assists in tackling any sun damage that has accumulated within your hair over time. It also repairs the damage caused by heat and chemical treatments.
Helps with Hair Loss
Although there is no scientific evidence that Batana Oil reduces hair loss, there is anecdotal evidence that it helps with reducing hair fall and promoting hair growth and may even help with balding.
It is much more efficient to go with Rosemary Oil if you are looking to grow your hair as Rosemary Oil is proven to work similarly to Minoxidil in preventing hair loss and promoting hair growth.
How to use Batana Oil For Hair?
Step 1: Give your hair a thorough wash
Step 2: Let it to semi-dry
Step 3: When the hair is semi-damp, take a scoop of the Batana Oil and melt it in a double boil or warm it up in your palms.
Step 4: Gently massage the scalp with Batana oil.
Step 5: You can either rinse it out after a few hours or let it stay overnight.
This enables the oil to penetrate deeper and improves hydration; making it glossier for longer. Using this on a regular basis will promote hair growth and make hair lustrous and strong.
Side Effects
While there are no major side effects reported by using the Batana Oil, you should always be vary when starting a new ingredient/product. And this applies to this as well. If you are allergic to the oil, it may cause irritations, inflammation, and rashes. In that case, discontinue usage and seek medical attention.
Product Recommendations
Batanaful Pure Batana Oil
This 100% pure Pure Batana Oil offers benefits for both hair and skin. It is incredibly hydrating for the entire body and would be excellent if you reside in colder or drier climates. It will instantly transform your dull, damaged hair into gorgeous, strong, and luscious locks. This Batana Oil has also been proven to help with stretch marks.
MNT Batana Oil with Methi Dana and Curry Leaf for Hair Growth
This is a blend that includes multiple nourishing herbs along with Batana oil. This hair oil is fantastic for restoring shine to your brittle locks. It's always important to treat your hair with extra care after heat treatments, and this oil does just that. You only need a little bit to apply all over your scalp. And make sure to massage it in to get the maximum benefits.
Let us know what you'd like to know about next in the comments below!
Article References

Ntsomboh-Ntsefong Godswill, Ngando-Ebongue G. Frank, Ajambang-Nchu Walter, Maho-Yalen J. Edson, Tabi-Mbi Kingsley, Vincent Arondel, Bell J. Martin, Youmbi Emmanuel, Breeding Oilseed Crops for Sustainable Production. 2016.

Laura Mendoza; Julian Barba And Gustavo Ligarreto Journal Of Oil Palm Research Vol. 35 (3) September 2023, P. 504-516. Bunch Oil And Fatty Acid Profile In Elaeis Oleifera Taisha-ecuador, Elaeis Guineensis Jacq., Interspecific Hybrids And Backcrosses

Ben Ayed R, Chirmade T, Hanana M, Khamassi K, Ercisli S, Choudhary R, Kadoo N, Karunakaran R. Comparative Analysis and Structural Modeling of Elaeis oleifera FAD2, a Fatty Acid Desaturase Involved in Unsaturated Fatty Acid Composition of American Oil Palm. Biology (Basel). 2022 Mar 30;11(4):529. doi: 10.3390/biology11040529. PMID: 35453727; PMCID: PMC9032008.